USA: Supreme Court to rule on constitutionality of 'people smuggling' prosecutions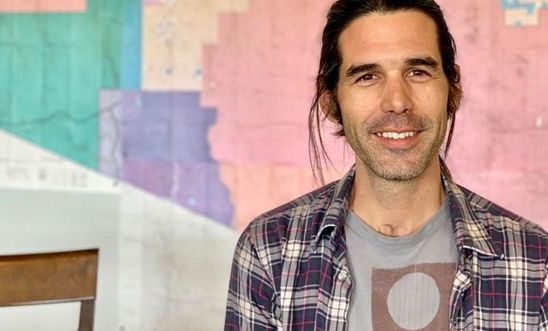 Humanitarian volunteer Scott Warren was recently exonerated in Arizona after being put on trial for 'harbouring' two migrants © Alli Jarrar/ Amnesty International
Amnesty submits 'amicus curiae' briefing ahead of next week's hearing
Department of Homeland Security operates 'Watchlist' of lawyers, journalists and humanitarian volunteers 
US Government accused of 'terrorising human rights defenders for doing their life-saving work'
Ahead of a key court case next week, Amnesty International has submitted an expert briefing to the US Supreme Court calling for the controversial use of a law to criminalise people providing humanitarian assistance to migrants or those seeking asylum in the USA at the US-Mexican border to be ruled unconstitutional. 
On 25 February, the Supreme Court will hear the case of United States v. Sineneng-Smith, which will consider whether to strike down as unconstitutional a criminal provision which makes it illegal to "encourage" or "induce" people to violate US immigration law.
In its intervention - a formal amicus curiae briefing - Amnesty's submission to the court shows how the US Department of Homeland Security has used the criminal provision - 8 U.S.C. § 1324(a)(1)(A)(iv) - as the basis for setting up a "watchlist" of human rights activists and others which is maintained by the Department of Homeland Security's Customs and Border Protection regional office in San Diego. 
The list contains the names, photographs and other identifying information of 59 journalists, lawyers, activists and other humanitarian volunteers active at the border, including a clergy member. Numerous people on the watchlist have experienced harassment from border officials - and in some cases criminal investigation - as documented in Amnesty's Saving Lives Is Not a Crime report from last year. 
Though the US Government claims that § 1324(a)(1)(A)(iv) has not been used to deter, threaten or punish protected free speech, the authorities have clearly used the law to deter those attempting to speak publicly about issues affecting migrants, or those seeking asylum. 
Justin Mazzola, Amnesty International USA's Deputy Director of Research, said:
"At a time when this country is enforcing some of the most inhumane policies against people seeking safety, the people who are showing humanity amidst the cruelty are being unjustly criminalised. 

"Instead of targeting lawyers, journalists and activists for trying to stop human rights violations, the Government should be listening to them and celebrating their efforts."
Brian Griffey, Amnesty International's USA/Canada regional researcher, said:
"I have witnessed the Herculean efforts of human rights defenders as they do their all to provide shelter, food, services and legal assistance to asylum-seekers and migrants, showing them respect, kindness and humanity. 

"In response, the Government has searched, detained, interrogated and arrested those same human rights defenders at the border, on account of their protected views and speech. 

"The US should be defending these vital efforts, not terrorising human rights defenders for doing their life-saving work."