USA: policy to separate migrant families amounted to 'torture'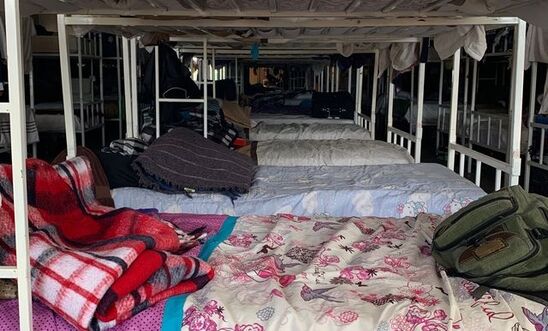 A US immigration detention facility near the Mexican border © Alli Jarrar/ Amnesty International
Separation of 2,500 migrant children from parents branded 'reckless incompetence and intentional cruelty' by House Judiciary Committee 
Full criminal investigation of all those responsible needed 
'Cruelty was always the point' - Denise Bell
Responding to the findings of a 21-month investigation by the US House Judiciary Committee into the Trump administration's family separation policy - which resulted in more than 2,500 migrant children being separated from their parents - Denise Bell, refugee and migrant rights researcher at Amnesty International USA, said:
"Today's report only confirms what this administration's immigration policies have shown: cruelty was always the point. 

"This administration's deliberate policy to separate families inflicted severe mental suffering -- all in order to deter people from seeking safety or to coerce them into giving up. This is called torture, and there must be accountability for these heinous acts.

"There must be an effective criminal investigation of all government officials, personnel and contractors who are responsible for this shameful period of our history - no matter their current or former level of office."
The 551-page report, released earlier today, describes an immigration separation process "marked by reckless incompetence and intentional cruelty".