USA: 100 NGOs call for detained migrant families to be released - new letter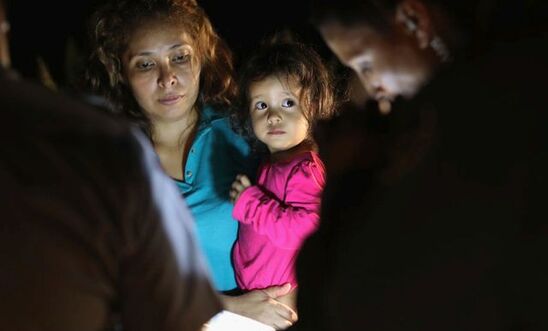 A young girl and her mother are taken into custody near the US-Mexico border in McAllen, Texas © Getty Images
27 July deadline looming
'Detained families must now be afforded the fair chance to seek asylum they never received' - letter to ICE
Amnesty International and more than 100 NGOs have signed a letter calling for the US authorities to release families being held in immigration detention centres.
In the letter to the Department of Homeland Security and the Immigration and Customs Enforcement agency (ICE), Amnesty and the other NGOs have called for families held at three family immigration detention centres to be "swiftly, safely, and promptly released together", following a court order to release all children in immigration detention facilities by 17 July. 
It is understood that the 17 July deadline has been extended until 27 July. 
The NGOs are stressing that parents and children should not be separated as a result of the court order and families should be released together. Parents must be released with their children to preserve family unity, said the groups, as family separation is not in the best interests of the child.
As the 27 July deadline for release of children approaches, the NGOs are calling on the US authorities to exercise their legal authority and discretion to release families together on parole and/or into alternative-to-detention programmes, something which has been done historically.
In the letter, the NGOs say: 
"Detained families must now be afforded the fair chance to seek asylum they never received, and they should be paroled from detention during their asylum proceedings. 

"These families are living with unthinkable fear and anxiety - not knowing if they will be released, if they will contract COVID-19, or if ICE will seek to try to separate them again, as it attempted in mid-May."