US presidential inauguration: Trump must drop 'hateful rhetoric' and respect human rights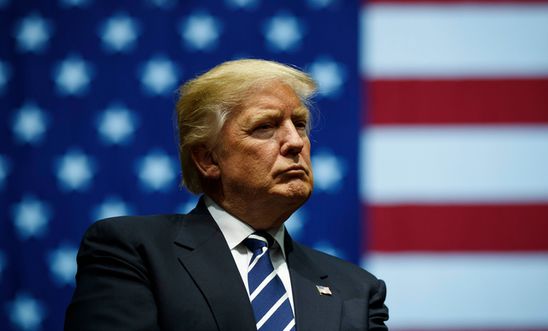 Donald Trump's campaign rhetoric has included derogatory remarks about women and others © Getty Images 2016
'Donald Trump must abandon the hateful rhetoric that riddled his campaign and commit to protecting human rights for everyone' - Margaret Huang
Women's March in London on Saturday
As Donald Trump prepares to take the oath of office to become the next president of the United States later today (20 January), Amnesty International is pressing him and his administration to protect human rights in the USA and abroad.  
Amnesty has expressed serious concerns with President-elect Trump's campaign proposals - including creating a Muslim registry and banning Muslim refugees - as well as his rhetorical attacks on women, people of colour, people with disabilities, LGBTI people, activists, journalists and numerous of his critics. 
As his new administration prepares to take office, Amnesty is calling on Mr Trump to protect those affected by armed conflict and crisis, and to uphold protections for human rights activists.
Amnesty is also calling on Trump to publicly repudiate the use of torture and to close the US detention centre at Guantánamo Bay.
Amnesty International USA's Executive Director Margaret Huang said:
"As president, Donald Trump must abandon the hateful rhetoric that riddled his campaign and commit to protecting human rights for everyone. 

 

"We are in the middle of a global humanitarian crisis. There are more people fleeing violence and unrest than at any time since World War II. The United States has long welcomed those seeking refuge; indeed it is a country that has been largely founded and built by immigrants and refugees.

 

"The United States must also commit to protecting and celebrating those who defend human rights at home and abroad. Attacks on peaceful protesters, prisoners of conscience, journalists, dissidents and minorities cannot be tolerated. Nobody should forfeit their safety for peacefully defending human rights or disagreeing with policies.

 

"To President Trump, we say: every day in office, every choice you make will define your legacy. You can choose to leave the world a better place or one in which hatred, fear and discrimination grow stronger. We urge you to condemn hate and protect human rights."
Women's March in London on Saturday
Thousands of people are expected to attend a
march
in central London on Saturday to demonstrate their opposition to divisive politics on both sides of the Atlantic. The march, which mirrors a major event in Washington as well as many others set to take place around the world in coming days, will begin with speeches outside the US Embassy in Grosvenor Square (at midday) before proceeding to Trafalgar Square for a major rally at 2pm.
Speakers at the event will include Akeela Ahmed, Stella Creasy MP, Sajeela Kershi and Natasha Walter, as well as Amnesty International UK Director Kate Allen. 
Numerous organisations are supporting the event, including: Action Aid, Amnesty International, Unite, Liberty, The Equality Trust, CND, Pride London, Black Pride, Greenpeace, Runnymede Trust, Fawcett Society, WEP, The Green Party, Oxfam International, Democrats Abroad UK, Unite the Union, Solidarity with Refugees, Women of the World, NUS, British Scientists for the EU, She Speaks We Hear, Women 4 Refugee Women, Women in Leadership, Verve UK, Daughters of Eve, and Women's Aid.