Ukraine protests: police should stop 'fanning the flames'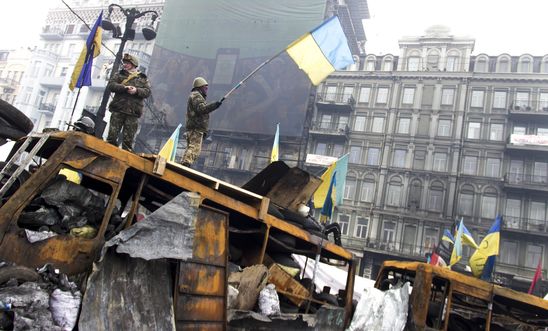 © Christiaan Triebert on Flickr, used under Creative Commons license
'The dramatic escalation in violence in the last 24 hours is deeply alarming' - John Dalhuisen
Amnesty International has called on the Ukrainian authorities to respond to any protester violence in a targeted and proportionate manner, and for the Ukrainian police to stop "fanning the flames" of protest with an abusive use of force.Amnesty International Europe and Central Asia Director John Dalhuisen said:
"The dramatic escalation in violence in the last 24 hours is deeply alarming. 
"This is a time for clear-headed thinking where all sides should be striving to calm tensions and curb violence. Worryingly, confrontation appears to be prevailing.
"The abusive use of force by police in recent months has fanned the flames of protest currently burning in Independence Square - the Ukrainian authorities must be careful not to fuel them further. 
"The police response to protester violence must be targeted and proportionate, and the right to peaceful assembly respected."
Amnesty experts in Kiev and London are monitoring the continuing violence between anti-government protesters and the security forces in central Kiev, and are available for interview.