UK troop abuse: MoD apology in Basra canal drowning case 'long overdue'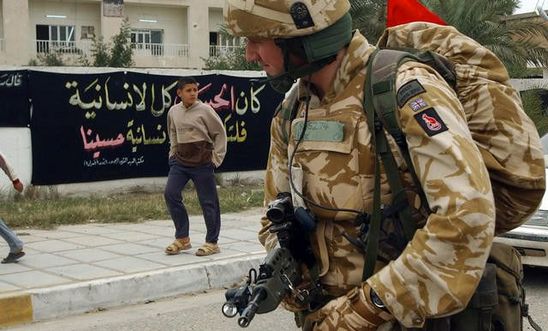 A British soldier on patrol in Basra in 2006 © AP GraphicsBank
Responding to the publication of a
report
by the former judge Sir George Newman into a May 2003 incident in Basra in Iraq during which British troops were found to have forced a 15-year-old Iraq boy called Ahmed Jabbar Kareem Ali into a canal and left him to drown, Amnesty International UK's Head of Policy and Government Affairs Allan Hogarth said:
"Today's apology from the MoD for the death of Ahmad Jabbar Kareem Ali is a long overdue but important step on the road towards accountability.

 

"Amnesty International raised this case with UK authorities at the time and since. We've always said it's vitally important that the UK sets an example internationally by making sure any credible allegations of human rights violations are both independently and thoroughly investigated."
The Minister of Defence responded to the report by saying: 
"This was a grave incident for which we are extremely sorry. We are committed to investigating allegations of wrongdoing by UK forces and will use Sir George's findings to learn lessons to help ensure nothing like this happens again."
Ahmed Jabbar Kareem Ali is far from an isolated Basra abuse case. Most notably, the 26-year-old hotel receptionist Baha Mousa died after being severely beaten by soldiers from 1st Battalion of the Queen's Lancashire Regiment. Mousa was hooded for 24 hours and put into stress positions and had at least 93 injuries at the time of his death. A public inquiry into Mousa's death said a "large number" of soldiers assaulted him and that many others, including officers, must have known about it. However, only one soldier (a corporal) was ever found guilty of involvement in the hotel worker's death.