UK: Senior policing figures warn serious violence measures in Policing Bill won't work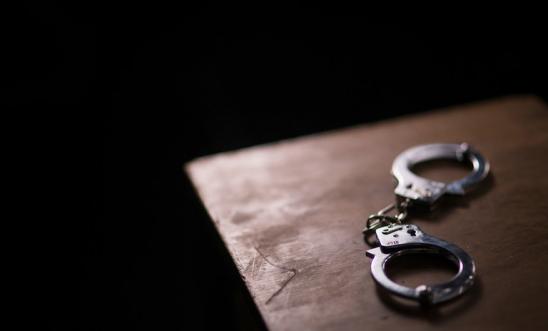 Stop and search powers are already overwhelmingly used against Black and minoritised people © Amnesty International (Photo: Richard Burton)
Senior policing figures and racial justice experts have warned against increased use of stop and search and data sharing in Policing Bill
New figures show continuation of racially disproportionate use of stop and search
'These are powers we would expect to see in the likes of Hungary' - Nick Glynn, retired senior police officer
'If we, the police, are seen as oppressors instead of protectors… the harder it is to effectively police' - Andy George, President of National Black Police Association
'The last thing we need is more of what doesn't work' - Sacha Deshmukh
Senior policing figures and racial justice experts have warned against the Government's plan to address serious violence, including by expanding stop and search powers and enforcing widespread data sharing with the police, saying that it will entrench institutional racism in policing, increase mistrust and make it harder to police effectively. 
The warning preceded new figures out today, which show an alarming continuation of disproportionate use of stop and search against black men in particular, who are seven times more likely to be stopped than white people. Today's figures also reveal that only 2% of stops resulted in any offensive weapons being found.
The proposed expansion of stop and search powers and enforced information sharing with the police is included within the Government's controversial Police, Crime, Sentencing and Courts Bill - currently proceeding through Parliament.
Once through, it will give the police powers to force other public bodies such as social care, youth and health providers to share sensitive information about vulnerable individuals. This will erode data protection safeguards and damage the ability for professionals to build trusting relationships with the people they support.
Hundreds of professionals have already criticised the proposals, and the President of the National Black Police Association said that a multi-agency approach "won't work if it's the police in the lead".
The new powers will also include allowing police to stop certain individuals whenever they are in a public place without the need to form a reasonable suspicion.
Because of institutionalised racism and racial stereotyping in the police force about who is likely to be involved in serious violence, both these new powers are likely to disproportionately affect Black and other minoritised people.
Stop and search powers are already overwhelmingly used against Black and minoritised people. Black people are at least seven times as likely as their white counterparts to be stopped and searched. In the year 2019-20 (where data is available), this rose to 18 times more likely under controversial section 60 powers, which allow police officers to stop and search individuals in a given area or a set time without needing reasonable grounds to suspect they've committed a crime. According to Home Office data, only 2% of stops result in an offensive weapon being found.
Sacha Deshmukh, Amnesty International UK's CEO, said:
"If the system is broke, stop piling on more of the same ingredients. The last thing we need is more of what doesn't work.

"Expanding Stop and Search is clearly not the way to go, there's widespread opposition to this course of action, even from within policing.

"We are talking about communities where there needs to be a real effort to build trust.

"Enforcing data sharing with the police will likely push people away from the very services best placed to support them. And taking away the need for reasonable suspicion will make stop and search even more unfair."
Andy George, President of National Black Police Association, said: 
"A public health approach to reducing serious violence involves multi-agency working – but it won't work if it's the police in the lead.

"If we, the police, are seen as oppressors instead of protectors, the more draconian the powers get, the further communities get pushed away and the harder it is to effectively police.

"Stop and search has to be targeted and proportionate but that's clearly not the case. It's a blunt tool and it doesn't deal with the causes of serious violence, such as poverty, lack of opportunity and limited employment options."
Nick Glynn, retired senior police officer and expert on racial profiling and stop and search, said:
"This Bill represents a backsliding of policing in the UK. These are powers we would expect to see in the likes of Hungary.

"We know from extensive data on this issue that these blanket powers will be overused, ineffective, discriminatory and won't work to reduce violence."
Katrina Ffrench, Director of Unjust UK which addresses racism in policing, said:
"The Policing Bill seeks to cover up the cracks exposed by the Information Commissioner's Office in its enforcement notice to the Met Police regarding the use of its controversial 'Gangs Matrix' database.

"The unfathomable levels of data sharing under the Matrix resulted in serious harm for the individuals on it, including having college places removed, driving licences revoked and people receiving eviction notices. This is all despite a majority of people on the Matrix not being suspected of any serious crime.

"Communities that will be disproportionately affected by this Bill see it as a constant source of suffering. We need to see proportionate and evidence-based policing, not something that will unfairly target BAME communities and create more mistrust."
Knife crime is already subject to increasingly tough criminal sanction, and stop and search powers are already overly broad and over-used. The extension of stop and search powers is neither a necessary nor proportionate response to serious violence.
Amnesty is warning that these  powers will further marginalise people from already over-policed communities, particularly Black men, reinforcing negative stereotypes and trapping people in a cycle of criminalisation, harm and abuse.
The College of Policing and Her Majesty's Inspectorate of Constabulary have questioned the effectiveness of existing stop and search powers in the detection and prevention of crime.
Both bodies concluded that the over-use and misuse of the power has clearly undermined public trust and confidence in the police, specifically amongst Black and Asian communities who are disproportionately targeted.
At an event with Parliamentarians in October 2021, Matt Parr, Inspector with Her Majesty's Inspector of Constabulary:
"Most police forces do not understand what's causing the distressing figures relating to disproportionality in stop and search.

"What is clear is that disproportionate use of stop and search leads to mistrust of the police, which in turn acts as a barrier to intelligence gathering and effective policing."