UK: Migrant workers in desperate need of crucial financial support during COVID-19 pandemic - Amnesty warns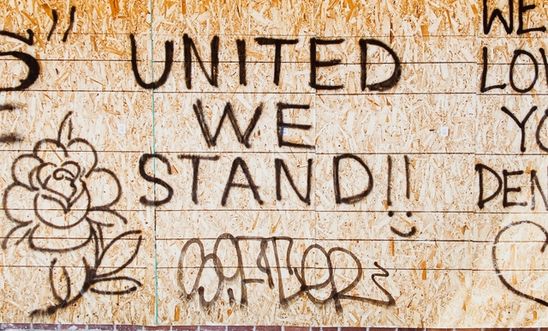 Amnesty campaigns for an extension of support to migrants during COVID-19 pandemic
A petition urging the Government to support migrants and other vulnerable people during the pandemic has now reached over 20,000 signatures
May 1 marks International Workers' Day
'This is a scandal of neglect. COVID-19 doesn't discriminate on the basis of citizenship or immigration status but it's clear the UK's immigration system does' – Steve Valdez-Symonds
The UK Government must scrap its 'No Recourse To Public Funds' policy and extend crucial financial support to migrants Amnesty International said today on International Workers Day [1 May].
The human rights organisation is warning that many migrant workers are currently on the frontline of the coronavirus response in the UK, but without access to financial support many are being forced to continue working 'at great personal and societal risk'. Others have lost work due to the pandemic and need support for themselves and families.
Amnesty, as well as MPs from across parties and other campaigners, is urging the Government to suspend the 'No Recourse To Public Funds' rules which bar many migrants from accessing Universal Credit during the coronavirus crisis.
In March, two months after the World Health Organisation declared a global emergency, the Government set out a package of support to help the UK public deal with the economic impact of the COVID-19 outbreak. This did not include support for people with insecure or restricted immigration status and has left many migrants without adequate financial support.
Last month, Amnesty and Migrant Voice presented a joint submission to the Home Affairs Committee inquiry into Home Office preparation in response to the pandemic. An Amnesty petition calling on the Government to support migrants and other vulnerable people during the pandemic has now reached over 20,000 signatures.
Steve Valdez-Symonds, Amnesty UK's Refugee and Migrant Rights Director, said:
"It beggars belief that during one of the most dangerous and devastating public health crises the UK has seen, migrants subject to the 'no recourse to public funds' rule still cannot access crucial support they need to stay safe and healthy.
"That is thousands of people with the right to live and work here but still barred from claiming benefits such as Universal Credit.
"Many are frontline workers – keeping the UK safe and running during the pandemic. But without access to financial support many people are being forced to continue working at great personal and societal risk or left at risk of homelessness, malnourishment and destitution.
"This is a scandal of neglect. COVID-19 doesn't discriminate on the basis of citizenship or immigration status but it's clear the UK's immigration system does.
"On International Workers Day, as we celebrate workers around the world, we remind the Government again of its duty to ensure all workers in the UK are equally respected, valued and protected. We urge the Government to scrap its 'No Recourse To Public Funds' policy and ensure that no one is left exposed or vulnerable during this pandemic."