UK: Government must offer to host Sudanese nationals at most risk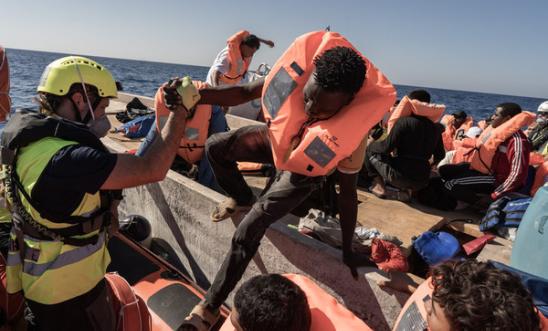 Oct 25: Refugees rescued at sea including people from Sudan © Vincenzo Circosta/Anadolu Agency via Getty Images
Commenting on the Foreign Secretary James Cleverly's remarks about the UK's evacuation efforts in Sudan, Sacha Deshmukh, Amnesty International UK's Chief Executive, said:
"On top of growing reports about the chaotic and unacceptably slow nature of the UK evacuation effort, we are shocked at the complete lack of concern for the fate of at-risk Sudanese nationals shown by James Cleverly and other ministers.

"Yesterday, Suella Braverman was falsely suggesting that the UNHCR would be able to process refugee claims from Sudanese people hoping to escape the violence.

"The Government's shameful Rwanda scheme and its draconian migration bill are already undermining the entire international refugee protection system, and the Government's response to the Sudan crisis has so far only underlined the UK's growing reputation for small-minded selfishness on refugee issues.

"The UK should be working with the UNHCR and other nations to properly facilitate life-saving refugee assistance efforts in Sudan, including offering to host some of those at most risk."