UK: Emergency powers must protect the most vulnerable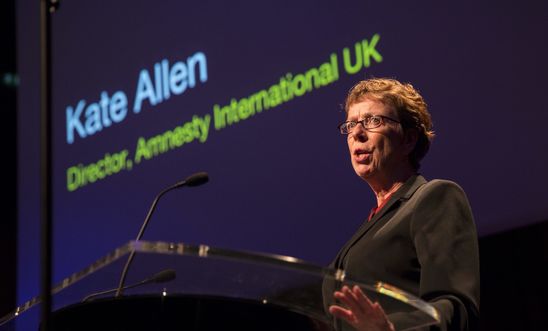 The Government has set out new emergency powers in its Coronavirus Bill
'Amnesty will be closely monitoring the progression and implementation of the Bill to ensure that the response remains proportionate' – Kate Allen
Responding to the Government's emergency Coronavirus Bill, Kate Allen, Amnesty UK Director, said:
"We are living in uncertain and unprecedented times and any new measures must focus first and foremost on the most vulnerable, those who are already struggling and those who are least protected.
"These are exceptional circumstances, but we know that emergency powers can sometimes be misused, and this must not give a green light to trample on our basic human rights and liberties.
"Any emergency measures must be proportionate and temporary – subject to regular scrutiny and genuine review before any extension.
"Amnesty will be closely monitoring the progression and implementation of the Bill to ensure that the response remains proportionate and at its heart protects and respects our human rights."