Uganda: Death penalty case against 20-year-old man for 'aggravated homosexuality' must be dropped immediately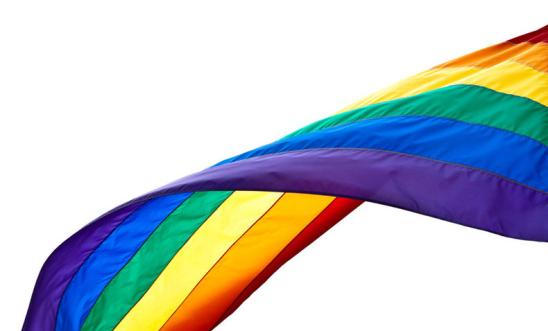 Fifth Ugandan to be charged with an offence under the country's new Anti-Homosexuality Act
Man is currently in prison and his case will be heard on Friday 1 September
'Charging this person with an offence that carries the death penalty based solely on his perceived sexual orientation is a flagrant violation of international law' - Tigere Chagutah
Uganda's Office of the Director of Public Prosecutions (DPP) must urgently drop charges of "aggravated homosexuality" against a 20-year-old man - the second Ugandan to be charged with this offence under the country's new Anti-Homosexuality Act - Amnesty International said today.
Tigere Chagutah, Amnesty International's Regional Director for East and Southern Africa, said:
"It is deeply disturbing that the Ugandan authorities are prosecuting people based on their real or perceived sexual orientation or gender identity. Discrimination and persecution of LGBTI people in the country must be halted.

"Charging this person with an offence that carries the death penalty based solely on his perceived sexual orientation is a flagrant violation of international law. Uganda must not only repeal the Anti-Homosexuality Act but also ensure accountability for the ongoing violations against the LGBTI community in the country."
The arrest
Defence lawyers told Amnesty that Ugandan police arrested the 20-year-old alongside another man, aged 41, at Soroti Sports Ground in Soroti, eastern Uganda, on 15 August. They were arrested around midnight and taken to Soroti Central Police Station on allegations of engaging in sexual relations with a person of the same sex, an allegation that the accused person denied. Police officers reported that they caught the two men half-naked.
Police released the 41-year-old man later that day and told lawyers that he had been unable to provide consent for sexual conduct due to his "mental status" and therefore was a victim, making the alleged offence "aggravated". According to a DPP spokesperson, the "victim was a 41-year-old male living with a disability". Lawyers said that the police did not provide any evidence to substantiate this assertion, however.
The 20-year-old was held in police custody until 18 August and then moved to Soroti Chief Magistrates Court, before being remanded at the Soroti Main Prison. He will remain there until Friday 1 September, when his case will be called before court.
Lawyers of the accused also told Amnesty that the police conducted anal examinations on the alleged victim on 16 August.
Tigere Chagutah said:
"Amnesty vehemently opposes any form of anal examination to determine whether anyone has engaged in same-sex sexual relations.

"Such examinations violate the prohibition of torture and other ill-treatment under international law."
Horrifying new law
The Anti-Homosexuality Act was signed into law in May this year and introduced the crime of "aggravated homosexuality". This is defined as sexual intercourse with a person older than 75 or younger than 18, who either does not give consent, is unable to give consent, or is a person living with a disability or mentally illness. The maximum penalty for "aggravated homosexuality" is the death penalty.
Amnesty opposes the death penalty in all cases without exception – regardless of who is accused, the nature or circumstances of the crime, guilt or innocence or method of execution.
According to the Human Rights Awareness and Promotion Forum, a Ugandan advocacy NGO, at least five people have been charged with different offences under the law since it was passed.
There have also been reports of a spike in violence and other violations against LGBTI persons in Uganda. In June and July of this year alone, 149 cases of violence against LGBTI persons have been reported - including the eviction of people from their homes, as well as actual or threatened violence.