Turkey: Failure to release Osman Kavala is an 'unconscionable violation' of his rights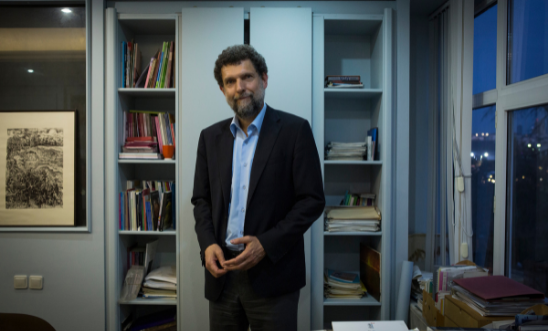 Osman Kavala © Kerem Uzel/NARPHOTOS
Osman has been arbitrarily detained in Istanbul's high security Silivri prison for more than four years
Trumped up charges against Osman related to Gezi Park protests and the 2016 coup attempt 
Amnesty is calling on the heads of state of the Council of Europe countries to launch infringement proceedings against Turkey
Following today's decision by a court in Turkey not to release Osman Kavala, the prominent human rights defender, Nils Muižnieks, Amnesty International's Europe Director, said:
"Turkey's justifications for refusing to free Osman Kavala from prison have run out of steam.

"This is an unconscionable violation of Osman Kavala's right to liberty and represents a serious threat to the integrity of the European human rights system.

"The trial is yet another brazen episode in the relentless political persecution for which the European Court has condemned Turkey.

"When a country shows such disregard for its obligations under the European Convention on Human Rights, the Council of Europe Committee of Ministers must take action and initiate infringement proceedings.

"The Council of Europe and its member states must do their utmost to ensure that Osman Kavala is released."
Mass trial to silence dissent
Today's hearing was part of a new trial in which Osman Kavala's case has been joined to the cases of 51 others who face serious criminal charges of "attempting to overthrow the constitutional order", "attempting to overthrow the government" and "military and political espionage".
Amnesty International calling for infringement proceedings
In an open letter published this afternoon, Amnesty called on the heads of state of the Council of Europe countries to launch infringement proceedings against Turkey when they meet in Strasbourg on Tuesday 30 November.