TUC reveals 'shocking' levels of workplace sexual harassment faced by LGBT people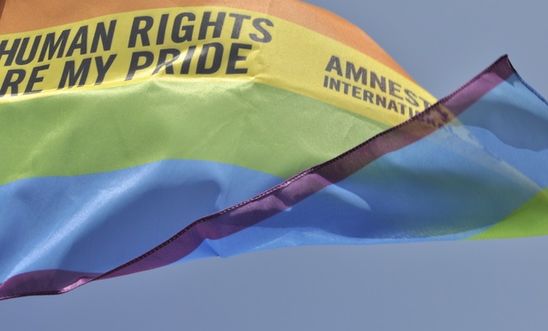 In response to ground-breaking research published by the Trades Union Congress (TUC) today (17 May), which reveals the extent of workplace sexual harassment and assault experienced by Lesbian, Gay, Bisexual and Trans (LGBT) people at work in the UK, Shane Enright, Amnesty International's Trade Union Campaigner, said:
"The TUC's research has revealed the shocking levels of sexual harassment experienced by LGBT people at work.

"It's particularly disturbing that two thirds of those surveyed did not tell their employer about the harassment or assault, and that one quarter of these had not done so because they did not want to be 'outed' at work. Clearly far too many workplaces have a hostile culture when it comes to LGBT rights and safeguarding.

"With such low levels of reporting by victims, it's simply not good enough to have in place grievance or complaints policies that tackle incidents after they have occurred.

"The UK Government must take positive steps to ensure that LGBT people are effectively protected at work."
The TUC's research - released on International Day Against Homophobia, Biphobia and Transphobia (IDAHOBIT) - was the result of a survey of 1,151 LGBT people in the UK. It found that, of the people surveyed: 
nearly 7 in 10 reported being sexually harassed;

2 in 5 said colleagues made unwelcome comments or asked unwelcome questions about their sex lives;

more than a quarter reported receiving unwelcome sexual advances.
The survey also revealed that LGBT women were more likely than men to experience unwanted sexual touching and sexual assault at work, while one in eight LGBT women said they had been seriously sexually assaulted or raped at work. Black and minority ethnic women and disabled men and women reported even higher rates of assault.
The survey respondents reported that these experiences had had a huge impact in their lives, with 1 in 6 reporting mental health impacts and a similar number saying that they had left their jobs as a result of being sexually harassed.