Tony Blair on Belhaj case: full judicial investigation into UK involvement in torture needed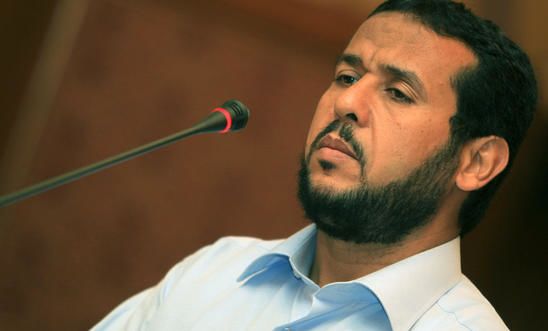 Abdel Hakim Belhaj was forced to fight a long legal case to win an apology from the UK Government over his mistreatment © AFP/Getty Images
'We shouldn't accept attempts to draw a line under the involvement of UK officials in these horrors' - Allan Hogarth 
Responding to comments today from former prime minister Tony Blair on the case of the Libyan national Abdel Hakim Belhaj and his wife, Fatima Boudchar, Amnesty International UK's Head of Policy and Government Affairs, Allan Hogarth, said:
"Tony Blair's comments today on this appalling case of UK involvement in torture and rendition highlight once again why we need the proper judicial inquiry we were promised.

"We shouldn't accept attempts to draw a line under the involvement of UK officials in these horrors. 

"For years successive governments have tried to keep this case behind closed doors and eventually shut it down, apparently fearful of what evidence of the UK's complicity in kidnapping and torture might emerge.

"We will be watching to see what comes out of the Intelligence and Security Committee's long-awaited report next month, but that secretive process cannot be enough. 

"We still need a judicial inquiry into the UK's role in torture carried out by its partners - including the CIA's extensive programme of rendition and illegal detention."
Earlier this month, Amnesty welcomed the official apology from the Attorney General Jeremy Wright as part of an out-of-court settlement in the case but reiterated the organisation's longstanding call for a judicial inquiry into this and related cases.
UK's legal maneouvres
Among several legal maneouvres from the UK Government on the case was a legal challenge based on the argument that the alleged role of UK officials in the rendition and abuse of Mr Belhaj and his wife should be entirely excluded from consideration by the UK courts because - under the sovereign immunity and foreign act of state doctrines - these courts were not permitted to rule on the legality of acts by foreign governments. This argument was rejected by the Supreme Court last year.