Thailand: Authorities abusing laws to muzzle online critics of government and monarchy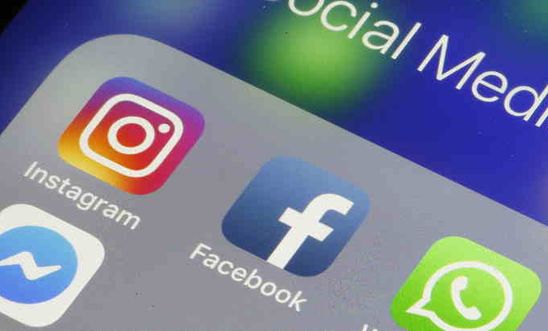 Government using a series of repressive laws to crack down on critical voices
New report reveals how dozens targeted for their online posts currently await trial and could face up to five years in prison 
'Repression is escalating, with authorities using the pandemic as a pretext to further quash criticism and unlawfully restrict human rights' - Clare Algar
Thailand's authorities are abusing laws to prosecute social media users who criticise the government and monarchy in a systematic campaign to crush dissent, Amnesty International said today (23 April).
In its new report, They are always watching, Amnesty reveals how General Prayut Chan-O-Cha's administration has increased the use of vague or overly broad laws to bring criminal charges against dozens of peaceful critics since being elected last year.
The restrictions brought in more recently to combat COVID-19 have only intensified the situation.
Clare Algar, Amnesty International's Head of Global Operations, said: 
"Through harassment and prosecution of its online detractors, Thailand's government has created a climate of fear designed to silence those with dissenting views.

"The government's attacks on freedom of expression online are a shameful attempt to escape scrutiny from those who dare to question them. And repression is escalating, with authorities seemingly using the COVID-19 pandemic as a pretext to further quash criticism and unlawfully restrict human rights.

"These systematic attacks on human rights defenders, activists, journalists and opposition politicians make a mockery of Thailand's attempts to portray itself as a country respecting human rights and the rule of law.

"All those arrested solely for speaking their mind must be immediately and unconditionally released and all charges against them dropped. Until this happens, the international community should make it clear to Thai authorities that such flagrant human rights violations will not be tolerated."
Criminalising freedom of expression 
After half a decade of repressive military rule following the 2014 coup, many hoped last year's elections would see progress on human rights. Yet one year into the premiership of General Prayut – who also fronted the previous military regime – Thailand's elected government has redoubled its efforts to muzzle voices online.
Amnesty interviewed human rights defenders, activists, politicians, lawyers and academics for the 26-page report, which describes how social media users were harassed and intimidated when their posts that were critical of authorities went viral.
On 1 November last year, one activist was arrested and interrogated by 10 police officers as punishment for her Twitter posts concerning the government and the monarchy, one of which got 60,000 retweets.
Before deleting her account, the student tweeted: "I want to warn everyone to think before you tweet and retweet. There are people who are always watching."
She was later forced to sign a document saying she would be prosecuted if she posted similar content in the future. 
Many of those targeted for their online posts are currently awaiting trial and could face up to five years in prison and heavy fines.
Computer Crimes Act: Surveillance and intimidation
The government is using a series of repressive laws to crack down on critical voices.
These include the Computer Crimes Act, which was amended in 2016 to give authorities the power to monitor and suppress online content and prosecute individuals for various broadly defined violations of the law.
Moreover, the overly broad Article 116 of the Thai Criminal Code provides for a penalty of up to seven years' imprisonment for acts of sedition. Articles 326 to 333 criminalise defamation, in effect empowering authorities to jail people deemed to have "impaired the reputation" of public officials.
COVID-19 vs 'fake news'
As part of a concerted effort to shape debate on social media, government-run Anti-Fake News Centres were launched in November 2019 to monitor online content that supposedly misleads the public. Yet the government has failed to employ credible, independent third parties to factcheck online content deemed "fake news".
On 26 March this year, the government invoked the Emergency Decree on Public Administration in Emergency Situation (2005). Under Article 9 of the 2005 Emergency Decree, officials are empowered to censor or edit information they deem to be false or distorted with the potential to create public fear or misunderstanding – with a possible penalty of up to two years in jail.