Taiwan: Landmark moment for transgender rights as court rules against surgery requirement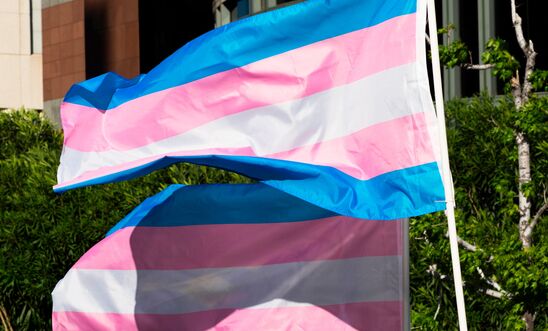 © AFP via Getty Images
Responding to a Taiwanese court ruling that a government requirement obliging trans people to provide proof of reproductive organ removal surgery in order to affirm their legal gender is unconstitutional, E-Ling Chiu, director of Amnesty International Taiwan, said:
"The court's decision to waive compulsory surgical requirements for people seeking gender affirmation is a landmark moment for transgender rights in Taiwan.

"Trans people in Taiwan face discrimination and inequality in the legal system and in their daily lives, especially in the workplace and in school.

"Self-determined gender is a cornerstone of a person's identity, and this ruling highlights the advancement of gender equality and human rights in Taiwan.

"We now call on the Ministry of Interior to follow up on this ruling by abolishing the requirement of reproductive organ removal surgery as a proof for those who wish to change their gender as registered at birth by the government.

"The Taiwanese government must offer options that protect gender equality for trans and non-binary people who wish to affirm their gender, in line with international human rights laws and standards."
Court ruling
On Thursday 23 September, the Taipei High Administrative Court ruled in favour of the plaintiff, known as Xiao E, that the enforcement of surgery to change one's gender registered at birth violates the constitution.
According to the ruling, the surgery requirement for removal of the reproductive organs to modify one's "official" gender violates the principles of legal reservation, equality and proportionality.
The Court said the plaintiff had already meet all the legal requirements to affirm their gender.
States are obliged to provide access to gender affirmation in a manner consistent with the rights to freedom from discrimination, equal protection of the law, privacy, identity and freedom of expression.
In a 2015 report, the High Commissioner for Human Rights recommended that the process of legal recognition of gender identity should be based on self-determination, be a simple administrative process, be accessible and, to the extent possible, cost-free and not require applicants to fulfil abusive medical or legal requirements.
The Court's ruling is in line with the recommendation from experts during Taiwan's second national review on the International Covenant on Civil and Political Rights (ICCPR), the International Covenant on Economic, Social and Cultural Rights (ICESCR) and the Convention on the Elimination of all Forms of Discrimination Against Women (CEDAW).