South Sudan: USA's arms embargo on country should spur UN into wider action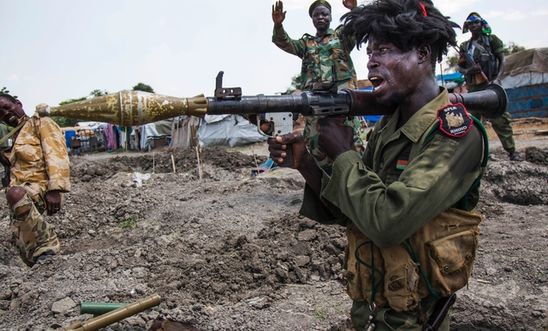 Warring parties have ignored a ceasefire deal agreed in December © AFP/Getty Images
Abuse-ridden conflict recently entered its fifth year 
Responding to news that the US government has imposed an arms embargo on South Sudan, now in its fifth year of an armed conflict that has led to widespread human rights abuses and relentless suffering, Adotei Akwei, Amnesty International USA's Africa Advocacy Director, said:
"This long-overdue announcement by the Trump administration must spur the UN Security Council to take greater action to prevent further killings of civilians and other gross human rights violations in South Sudan, by imposing a comprehensive arms embargo to cut off the flow of weapons to the country. 

"Civilians who have suffered ethnically-motivated attacks, mass rape and forced displacement over the past five years deserve the support of the international community, which must do everything in its power to bring stability to the world's youngest country." 
Despite the signing of a ceasefire agreement on 21 December by South Sudan's warring parties, there has been no let-up in fighting which is likely to escalate during the current dry season. The US announcement comes four days after the African Union said it was open to imposing sanctions on leaders violating the ceasefire agreement in South Sudan.
More than four years of carnage
Tens of thousands of people in South Sudan have been killed, thousands more subjected to sexual violence and close to four million displaced since the conflict began in December 2013. Thousands of men, women and children have been subjected to unimaginable acts of violence, including sexual assault, by government and opposition forces, some of which could amount to crimes against humanity or war crimes. Amnesty has documented evidence of abuses committed by government and opposition forces with complete impunity, brutality and a disregard for human life.