South Sudan: crippled justice system and blanket amnesties fuelling impunity for war crimes – new report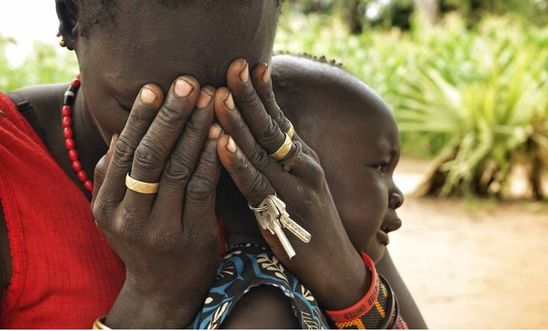 The South Sudanese authorities have allowed impunity to flourish over serious human rights violations, war crimes and crimes against humanity committed since brutal conflict broke out in December 2013, prosecuting only one case, Amnesty International said in a new report today.
"Do you think we will prosecute ourselves: No prospects for accountability in South Sudan" reveals a justice system that is crippled by a lack of independence. Prosecutors follow the directives of the executive, and in the absence of such directives, do not investigate serious crimes.
Joan Nyanyuki, Amnesty International's Director for East Africa, said:
"From Juba to Malakal, Wau, Bentiu and other places, a trail of monstrous crimes against civilians have been committed.

"South Sudan's government has responded with investigation committees whose reports rarely see the light of day, and when they do, their findings largely ignore crimes committed by government forces.

"The authorities' failure to prosecute and punish the perpetrators of crimes under international law, committed by both government and opposition armed groups, necessitates a meaningful and effective alternative justice mechanism for the people of South Sudan."
At present, President Salva Kiir can confirm or reject judgements by the military courts, effectively giving him veto powers over what is supposed to be an independent judicial process. On at least two occasions, President Kiir has also dismissed judges of civilian courts, violating the laws of the country.
In addition, South Sudanese authorities typically deny credible reports implicating the armed forces in serious human rights violations. When the President does respond by setting up investigation committees, they lack independence and impartiality and, with the one exception, do not result in criminal trials.
Many victims had placed their hopes for justice in the Hybrid Court for South Sudan (HCSS), which the government committed to setting up when it signed both the 2015 peace agreement and the 2018 revitalised peace accord – but the court has yet to be established.
Joan Nyanyuki said:
"Following the South Sudanese government's failure or refusal to take action against the horrific crimes committed in the past six years, the African Union must now set a deadline for the authorities to sign the relevant legal documents for the establishment of the hybrid court. The deadline given to South Sudan should not exceed a period of six months.

"If they fail to meet that deadline, the African Union should unilaterally establish an ad hoc tribunal for South Sudan to create an impartial mechanism that will deliver justice to the countless victims of crimes committed during the on-going conflict."
A prosecution mirage
In September 2018, a military court convicted 10 government soldiers of killing a journalist and raping aid workers at the Terrain hotel in July 2016. It is so far the only prosecution of crimes committed in the conflict – and even then, the trial largely happened because of pressure from foreign governments seeking to secure justice for their citizens.
The proceedings of this case however raised serious fair trial concerns. In addition, military courts lack the jurisdiction to try cases of crimes against civilians under South Sudanese law. These crimes should have been tried by civilian courts, in consistence with international practice.
Joan Nyanyuki said:
"Without international pressure and the involvement of governments whose citizens fell victim to the Terrain attack, there would still be not a single record of meaningful prosecution of the countless gut-wrenching human rights violations and crimes against the people of South Sudan six years on."  
Amnesties that defeat justice
Amnesty International also documented the all too frequent use of blanket amnesties granted by the President, violating international law and denying victims' their rights to truth, justice and reparations.
On 24 January 2014, President Kiir set up a committee to investigate the human rights violations and abuses from the December 2013 clashes in Juba and received the report on 2 December 2014.
Not only has the report never been released to the public, but on 24 February 2015, President Kiir granted a blanket amnesty to all armed forces allegedly implicated in serious crimes committed during that attack.
Impunity once again reigned supreme in February 2016 when government soldiers forced their way into a UN civilian protection site in Malakal, attacking internally displaced people, killing at least 29 people, wounding 140 others and destroying 1,251 shelters.
The presidential formed another investigation committee whose report into this attack made no mention of violations by the government soldiers and did not recommend accountability measures for individuals responsible for the killings or the other crimes committed during the attack.
On several occasions, individuals under UN sanctions for their alleged role in the perpetration of crimes under international law have been promoted in the army or offered positions within the ruling party.
"The perpetrators of heinous crimes committed during the conflict should be held accountable and punished, not offered a slice of power," said Joan Nyanyuki.