Russia's withdrawal from International Criminal Court statute is 'completely cynical'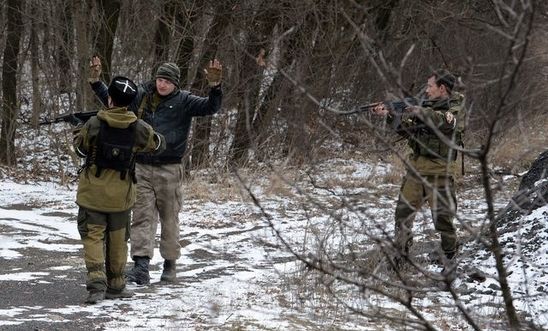 Move comes a day after the ICC said separatist actions in Ukraine had involved Russian armed conflict © Vasily Maximov/AFP/Getty Images
Move comes day after ICC said Crimea and Sevastopol amounted to a Russia-Ukraine conflict 
Russia has repeatedly blocked UN referral of Syria to the court 
A statement earlier today from the Russian president Vladimir Putin that Russia does not intend to become a party to the Rome Statute of the International Criminal Court - which it signed in 2000 but never ratified - is a huge blow to international justice, Amnesty International said today.
The Russian Foreign Ministry said in a statement that the International Criminal Court was not a "truly independent and authoritative judicial body" and had failed to live up to its promises.
Amnesty has strongly criticised Russia over its repeated efforts to block a UN Security Council referral of the situation in Syria to the International Criminal Court's Prosecutor, and Amnesty has also documented possible war crimes committed by Russian forces during the conflict in Syria.
Amnesty International's Russia Director Sergei Nikitin said:
"It is hard not to see this as an attempt by Russia to undermine the progress towards international justice. 

 

"This decision was apparently made with lightning speed, just hours after the ICC Prosecutor said that the situation within the territory of Crimea and Sevastopol may amount to an international armed conflict between Russia and Ukraine.

 

"As Russia had not ratified the Rome Statute little will change in practice; however the decision is an alarming indication of Russia's unwillingness to cooperate with international justice systems.

 

"Russia's claim that the ICC has 'failed to live up to the hopes of the international community' is completely cynical, given that it is the threat of a Russian veto in the UN Security Council which on repeated occasions has blocked referrals to the Prosecutor of the ICC, including Syria. 

 

"The ICC is far from perfect, but this statement comes across as a disingenuous attempt by Russia to dodge responsibility for some of its failings."