Russia: leading Chechen human rights activist sent to penal colony for four years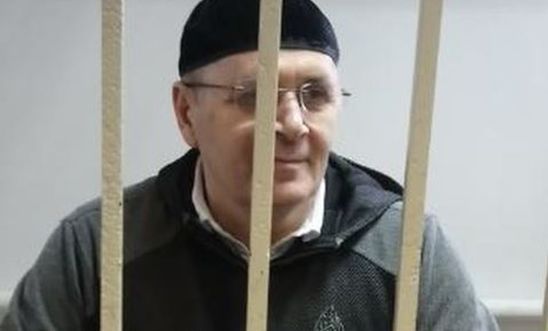 Oyub Titiev had already been in pre-trial detention for more than a year © Amnesty International
Head of Memorial's Chechnya office - Oyub Titiev - subjected to 'sham' trial on drugs offences
'Oyub Titiev … is a prisoner of conscience, imprisoned solely for his human rights work in Chechnya' - Marie Struthers
Following today's decision by a court in Chechnya to sentence human rights defender and prisoner of conscience, Oyub Tititev, to four years in a penal colony, Marie Struthers, Amnesty International's Eastern Europe and Central Asia Director, said:
"The four-year prison sentence slapped on Oyub Tititev is an affront to human rights, reason, and justice. 

"When this sham trial started, the human rights community called on the Russian authorities to transfer proceedings out of Chechnya, pointing out that the court will be under pressure from the regional authorities and unable to try Oyub fairly and reach an independent decision. 

"By failing to do so, the Russian federal authorities proved to be accomplices in this gross injustice and in the violation of Oyub Titiev's human rights.

"The court has revealed itself to be little more than a tool that the regional authorities have used to silence one of the last human rights defenders working in Chechnya.

"We call on the Russian authorities to immediately and unconditionally release Oyub Titiev as he is a prisoner of conscience, imprisoned solely for his human rights work in Chechnya."
Earlier today, the Shali City Court sentenced Oyub Titiev, the head of the Chechen office of the Memorial Human Rights Centre, to four years in a penal colony. Oyub was found guilty of "drugs possession" (Article 228, part 2 of the Russian Criminal Code). Prior to the sentencing he had spent one year and two months in pre-trial detention.