Russia: Jehovah's Witness' appeal against six-year jail sentence rejected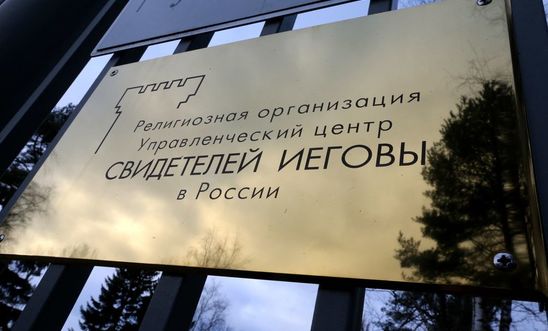 A sign outside the Russian administrative centre for the Jehovah's Witnesses in the town of Solnechnoye © Alexander Demianchuk\TASS via Getty Images
Danish national Dennis Christensen is a prisoner of conscience jailed simply for his faith
Sweeping crackdown against Russia's Jehovah's Witnesses is underway 
'Today's decision sends a bleak message that reprisals will continue and much worse may still come' - Natalia Prilutskaya
Responding to a Russian appeal court's decision today to uphold a six-year prison sentence imposed on Dennis Christensen, a prisoner of conscience and Jehovah's Witness from Denmark, Amnesty International's Russia Researcher Natalia Prilutskaya, said:
"The Russian authorities' decision to uphold the sentence is an affront to the rights to freedom of religion and association.

"The authorities missed an opportunity to overturn the grim injustice done to Dennis Christensen, who was thrown behind bars solely for exercising his right to freedom of religion and peacefully-held belief.

"Dennis Christensen should be immediately and unconditionally released.

"For dozens of Jehovah's Witnesses prosecuted across Russia under abominable anti-extremism legislation, today's decision sends a bleak message that reprisals will continue and much worse may still come." 
Sweeping crackdown
Today's ruling - by a regional court in the western Russian city of Oryol - upholds a lower court's decision in February to sentence Christensen to six years in a penal colony for "organising the activities of an extremist organisation". 
Since his conviction, the homes of more than 115 Jehovah's Witnesses in Russia have been raided, resulting in 74 criminal cases brought against members of the faith across the country. This brings the total number of Jehovah's Witnesses under investigation in Russia to 188.
In April 2017, the Russian Supreme Court ruled that the Jehovah's Witnesses organisation in Russia should be banned as extremist, its activities stopped, and its property confiscated, a decision that Amnesty said blatantly violates the rights to freedom of religion.