Russia: environmentalist could face further jail time because of 'negligent attitude to weeding tomatoes'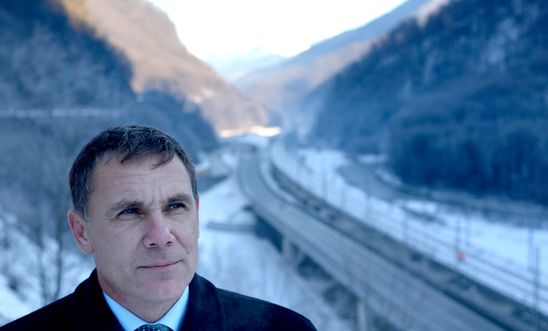 Yevgeny Vitishko was protesting against deforestation ahead of the Sochi Winter Olympics © MIKHAIL MORDASOV/AFP/Getty Images
Yevgeniy Vitishko faces more time in remote prison colony because of absurd 'violations' of prison rules
The Russian authorities must immediately and unconditionally release environmentalist and prisoner of conscience Yevgeniy Vitishko, Amnesty International said ahead of his parole hearing tomorrow. 
Mr Vitishko, from the NGO Environmental Watch on North Caucasus, is serving a three-year sentence in a prison colony in Russia's remote Tambov region. He was sent there in February 2014 after a string of trumped-up charges were brought against him in the run-up to the Sochi Winter Olympic Games. Vitishko and his colleagues had protested against the environmental impact of rampant construction and deforestation in preparation for the Games. 
Amnesty fears that Vitishko will be denied parole and therefore refused even conditional release, because of various "violations" he has been accused of committing in the penal colony. These include: giving an item of clothing to another prisoner who was cold; sitting on his bed at an unauthorised time; storing food in an unauthorised place; receiving correspondence from a lawyer without notifying the penal colony's administration; and even having a "negligent attitude towards weeding tomatoes" as part of his compulsory labour. 
In the Russian penal system, such absurd "violations" are typically used as a basis for denying prisoners parole.
There are also fears for Vitishko's health. He has been on hunger strike since 7 April, a day after Russia's Supreme Court refused to review an appeal in his case. Amnesty is calling on the penal colony administration to ensure that he has access to any medical attention he needs, as a person's hunger strike must not prejudice their access to health care. 
Vitishko's parole hearing is due at 10am local time tomorrow in Kirsanovskiy District Court, room number 6, in Russia's remote Tambov region. The city of Kirsanov is located more than 600 miles from the environmentalist's home in Krasnodar. Meanwhile, tomorrow Russia's Supreme Court is due to hear an appeal by Environmental Watch on North Caucasus against a lower court's decision that the NGO should be "liquidated".
Amnesty International Europe and Central Asia Deputy Director Denis Krivosheev said:
"The penal colony authorities must halt this harassment. 

 

"It beggars belief that the Russian authorities are using such mundane actions as an excuse to keep Vitishko locked up.

 

"Yevgeniy Vitishko must be released immediately and unconditionally."