Qatar: whereabouts of detained Kenyan labour activist must be revealed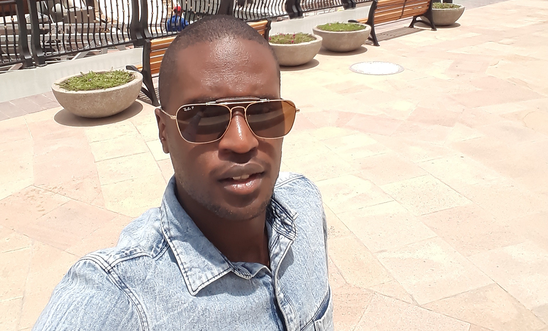 Malcolm Bidali gave a presentation to a group of civil society organisations and trade unions about his experiences working in Qatar a week before his arrest © Private
Security guard Malcolm Bidali held in solitary confinement in undisclosed location after apparent phishing attack by authorities
Activist detained after giving presentation to trade union and civil rights groups
'The lack of information is hard to bear' - Bidali's mother 
The Qatari authorities must immediately reveal the whereabouts of detained Kenyan labour rights activist Malcolm Bidali, five human rights and labour rights organisations said today. 
More than three weeks after Bidali, a 28-year-old security guard working in Qatar, was forcibly disappeared by state security services, the authorities are still refusing to reveal his whereabouts or explain his detention.
Bidali, a blogger who has been vocal about the plight of migrant workers like himself, had given a presentation to a large group of civil society organisations and trade unions about his experiences working in Qatar a week before his arrest on 4 May.
After prolonged delay, on 20 May the security services allowed the activist to call his mother - Maggie Turner - following an intervention by the Kenyan ambassador in Qatar. In the 10-minute phone call, Bidali assured her he had not been harmed but was unable to tell her where he was held or why, saying two guards were present during the call. He also said he was being held in solitary confinement for 23 hours a day and had no access to a lawyer. 
Maggie Turner said: 
"While it is a huge relief to know that Malcolm is alive, the lack of information is hard to bear. The fact that he is in solitary confinement is extremely concerning."  
Amnesty International, the Business & Human Rights Resource Centre, FairSquare, Human Rights Watch and Migrant-Rights.org are urging the Qatari authorities to immediately release Bidali, who appears to have been detained for the peaceful exercise of his human rights. 
They said:
"Malcolm Bidali is a rare voice speaking out against the abuse of migrant workers in Qatar, and his forcible disappearance will have a chilling effect on freedom of expression. 

"The Qatari authorities have not responded to repeated appeals for information, made by Malcom Bidali's mother and by our organisations. 

"Weeks after he was taken from his home, Mr Bidali's whereabouts remains a mystery.

"There is no evidence that he is being detained for anything other than his legitimate human rights work - for exercising his freedom of expression, and for shining a spotlight on Qatar's treatment of migrant workers. 

"If the authorities do have credible evidence that Mr Bidali has committed an internationally-recognisable crime, he must be brought before a judge to be charged and given a fair trial. 

"We reiterate our call on the Qatari authorities to immediately reveal the whereabouts of Malcolm Bidali, remove him from solitary confinement, and grant him access to an independent lawyer."
Phishing attack
On 26 April, Bidali - who blogs about labour abuses in Qatar using a pseudonym - was tagged in a tweet containing a graphic used by Human Rights Watch for a report about wage abuse in Qatar. The tweet also contained an apparent YouTube link to a Human Rights Watch publication. However, according to Amnesty's analysis, the link in fact led to a suspicious URL capable of recording data about the person clicking on it - a phishing tactic which may have been used to identify and locate the activist. State security forces seized Bidali from his home on 4 May, barely a week after the phishing attack.  
 
On 12 May, the Qatari authorities acknowledged that Bidali was in their custody but refused to say where he was being held or why. Bidali has been permitted consular access and allowed the brief 20 May call to his mother. However, until his location is revealed and until he is either taken before a court to face recognisable charges or is released, his detention constitutes enforced disappearance.