Pussy Riot reception: first visit to UK from Nadezhda Tolokonnikova and Maria Alekhina on Friday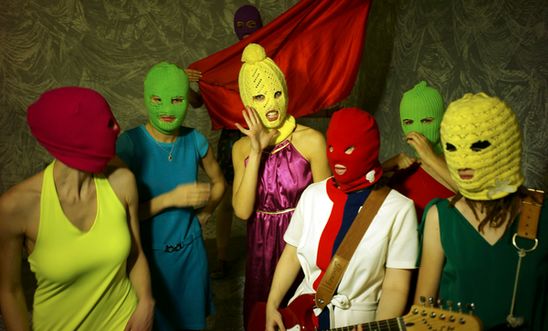 Nadezhda and Maria will not be wearing balaclavas on Friday
Nadezhda Tolokonnikova and Maria Alekhina - two members of the Russian feminist  protest art collective Pussy Riot - will be speaking at a reception event at Amnesty International's east London office on Friday 14 November 2014 during their first visit to the UK.
Along with a third member of the Pussy Riot group, Tolokonnikova and Alekhina were jailed for two years for an anti-government protest in Moscow in 2012. The event will see the Pussy Riot duo addressing Amnesty activists who campaigned for their release.
Tolokonnikova and Alekhina will also talk about their new work with Zona Prava (Rights Zone), a prisoners' rights organisation, and Mediazona, an independent news service focusing on courts, law enforcement and the Russian prison system.
When: Friday 14 November, 7.30-10pm
Where: Human Rights Action Centre, 17-25 New Inn Yard, London EC2A 3EA (Shoreditch)
Note to photo editors
Ahead of the event (at approximately 7pm) there will be a brief photo-call with Nadezhda and Maria. Photographers are advised to arrive at least 15 minutes ahead of time for this. 
Note: the event itself is not for photography.