Police ban on Extinction Rebellion protests unlawful, court rules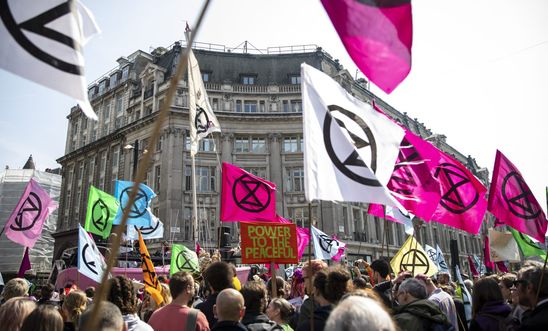 © Amnesty International
Responding to a High Court judgment that has found the Metropolitan Police force's use of a Section 14 order to ban protests connected to Extinction Rebellion in London last month was unlawful, Kate Allen, Amnesty International UK's Director, said:
"Today's ruling confirms what we said at the time - that the police's blanket ban on Extinction Rebellion protests was unlawful and a complete overstep.  
"The sweeping, ill-defined and capital-wide ban sent the chilling message that basic freedoms in this country can be set aside when the authorities choose to do so.
"People are understandably deeply concerned at a lack of Government action to tackle the climate crisis, and the authorities should be ensuring that those demanding climate justice are able to participate in non-violent protests.
"There must be no repeats of this attempt to suppress legitimate non-violent protest."