Philippines: vice president's war on drugs role 'empty gesture' without halt to killings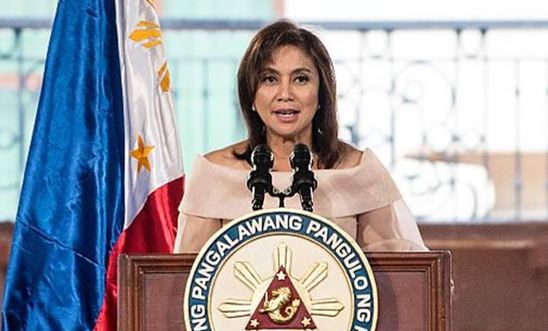 Leni Robredo is a longstanding critic of the state-sanctioned violence unleashed by Duterte's infamous 'war on drugs' © NOEL CELIS/AFP via Getty Images
Leni Robredo has accepted job after criticising Duterte's bloodthirsty approach
Thousands already killed in state-sanctioned violence amounting to crimes against humanity
'Vice President Robredo must be granted power to halt the daily killings and change the deadly command structure'
Responding to news that the Philippines vice president Leni Robredo has accepted President Duterte's invitation to co-chair the government's anti-drugs committee, Nicholas Bequelin, Amnesty International's Southeast Asia Regional Director said:
"Vice President Robredo must be granted power to halt the daily killings and change the deadly command structure we have documented, otherwise this move will be an empty gesture.
 
"Her appointment does not change the fact that the Duterte administration's 'war on drugs' amounts to crimes against humanity. 

"Just last month, Duterte told a police official to 'go and kill everybody'. If this incitement to kill from the very top doesn't end, the killings and other human rights violations won't end either."
Longstanding critic of state-sanctioned violence
Earlier today, Vice President Robredo, from the country's opposition Liberal Party, accepted President Duterte's invitation for her to co-chair the Inter-agency Committee on Anti-illegal Drugs, alongside the chief of the Philippines Drug Enforcement Agency. A longstanding critic of the "war on drugs", Robredo recently reiterated her view that the policy had failed, leading to a public challenge from President Duterte to take over the "war on drugs" from him.
Thousands of people have been killed in a wave of state-sanctioned violence associated with the "war on drugs" since the start of Duterte's presidency in 2016. Many of these killings were extrajudicial executions. Amnesty considers that killings in the country's "war on drugs" have reached the threshold of crimes against humanity.