Pakistan: Death sentence for Christian woman latest 'poisonous' blasphemy law outrage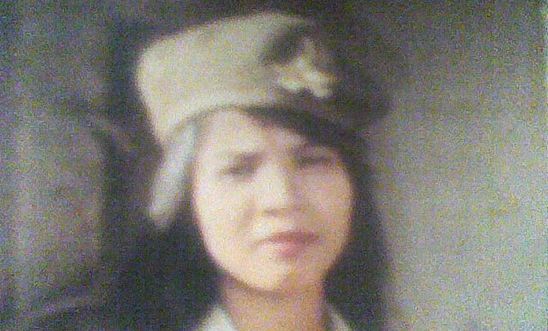 Asia Bibi
A Pakistani court's decision to uphold the death sentence against a Christian woman convicted of blasphemy is the latest unjust use of 'poisonous' blasphemy laws in the country, Amnesty International said today.
The Lahore High Court today rejected the appeal against the death sentence imposed on Asia Bibi, who was sentenced to death in 2010 for allegedly making derogatory remarks about the Prophet Muhammad during an argument, a charge which she vehemently denies.
Charges brought against individuals under the blasphemy laws in Pakistan are often unfounded malicious accusations stemming from personal enmity.
Asia Bibi, a 49-year-old mother of five, was working as a farm labourer in the summer of 2009, when she was asked to fetch some drinking water. When she returned with it, some of the Muslim farmhands refused to drink the water, saying it was "unclean" to accept water from a non-Muslim. Asia Bibi took offence, which led to an argument between them.
The Muslim women then complained to the local cleric, alleging that Asia Bibi had made derogatory remarks about the Prophet. The cleric informed local police who arrested and charged her with insulting the Prophet Muhammad. After a judge refused to consider the possibility that the charges were false or that there might have been mitigating circumstances, she was sentenced to death at the Lahore High Court.
Asia Bibi's mental and physical health has deteriorated significantly during her time on death row, most of which has been spent in complete isolation.
Amnesty is also highlighting the case of Mohammad Asghar, a Scottish man who is also on death row in Pakistan after being sentenced to death for blasphemy.
Asghar, 70, who has been diagnosed with paranoid schizophrenia, was sentenced to death earlier this year after being convicted of blasphemy in 2010. He was arrested and accused of blasphemy in 2010 after writing a series of letters claiming to be the Prophet Mohammad. Last month Asghar was shot and wounded by a police officer at the Rawalpindi prison where he is held.
Kate Allen UK Director of Amnesty International, said:
"This is the latest blasphemy outrage to come out of Pakistan.

"It seems obvious that this is a case of religious persecution, and it's very likely the result of a squabble which escalated out of all proportion.

"Blasphemy accusations in Pakistan are often used to settle petty vendettas and persecute minority groups.

 "It's a complete disgrace that the courts are complicit in these vendettas.

"Asia Bibi and Mohammad Asghar are both languishing on death row for crimes which shouldn't even be criminalised.

"They should both be released immediately. Pakistan should get rid of these poisonous blasphemy laws."
There has also been an alarming spate of killings of people who have spoken out against Pakistan's blasphemy laws. In January 2011, Punjab Governor Salmaan Taseer was killed by one of his security guards after campaigning for Asia Bibi and criticising Pakistan's blasphemy laws. Meanwhile, Minorities Minister Shahbaz Bhatti, an outspoken critic of the blasphemy laws, was killed by the Pakistani Taliban later that same year.