Northern Ireland: women blocked from care as Western Trust ceases early medical abortion service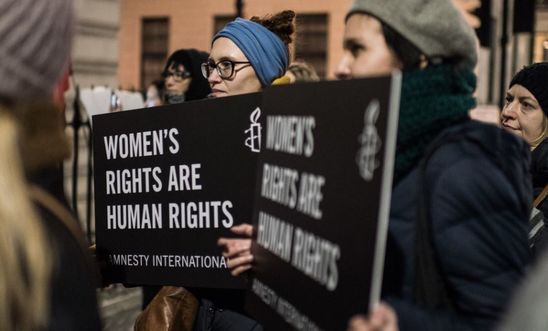 After a long campaign from Amnesty and others, abortion regulations took effect in Northern Ireland in March last year © Amnesty International
Health trust to cease taking referrals for early medical abortion services from 5pm today
Suspension of service comes as Secretary of State is set to direct commissioning of abortion services
'The postcode lottery access to abortion services cannot continue' - Grainne Teggart  
The failure of Northern Ireland's Health Minister to commission abortion services has again caused abortion provision to break down and is putting women in a vulnerable position, Amnesty International said today in response to news that the Western Trust will cease taking referrals for early medical abortion services from 5pm today. 
Despite abortion regulations taking effect in March last year, the Health Minister has failed to ensure accessible, sustainable healthcare through commissioning of services and has instead left it to local health trusts to provide the service without any extra funding or resourcing. 
The imminent suspension of service comes as Northern Ireland Secretary of State Brandon Lewis moves to secure powers to direct the commissioning of abortion services.
Grainne Teggart, Amnesty International UK's Northern Ireland campaign manager, said: 
"The Health Minister's failure to commission services has left women in a vulnerable position. It is wholly unacceptable that he continues to neglect the needs of both women and our healthcare service.

"The postcode lottery access to abortion services cannot continue. Abortion is legal and no-one in need of the service must be refused. 

"The Secretary of State must act without delay to direct the commissioning of these services and ensure access to this healthcare for all who need it. This cannot happen quickly enough."
Abortion regulations
Abortion regulations took effect in Northern Ireland in March 2020. Since then, health trusts have been providing services, including an interim early medical abortion service to ensure access whilst services are commissioned. This service has been facilitated through ICNI which act as the Central Access Point. This has enabled people from across Northern Ireland to contact a single telephone number to access information, pregnancy choices counselling and - if/when requested - referral into an early medical abortion service within Northern Ireland's health trusts.