Northern Ireland: Contact tracing App sets benchmark for data privacy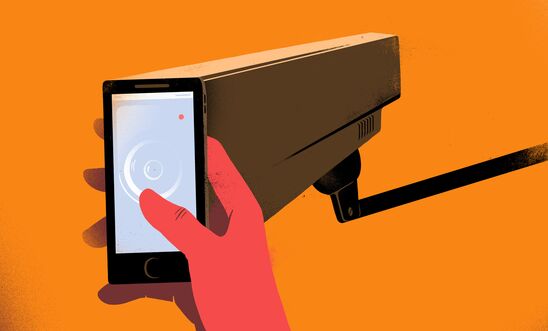 STOPCOVIDNI App uses a privacy-preserving decentralised model
Amnesty welcomes move by the Northern Ireland government following concerns raised earlier this year
'The Northern Ireland tracing App now sets a benchmark for data privacy, which must be matched by any other contact tracing Apps developed elsewhere in the UK' - Patrick Corrigan
Amnesty International has welcomed steps taken by the Northern Ireland government to make its COVID-19 contact tracing App more privacy-respecting, following concerns raised earlier this year.
Launched last night, the StopCOVIDNI App uses a privacy-preserving decentralised model. Today, Amnesty is calling for this to set the benchmark for data privacy for any other such Apps developed by other governments in the UK.
The human rights organisation has also said it interoperable with similar Apps such as that in use in the Republic of Ireland, and the one being developed in England.
Patrick Corrigan, Amnesty International UK's Northern Ireland Programme Director, said:
"Amnesty welcomes the steps taken to make Northern Ireland's new COVID-19 tracing App more privacy-respecting and applauds the Department of Health for heeding our concerns around data privacy.
"In early May, we wrote to the Northern Ireland Minister of Health, outlining the key data privacy principles we wanted to see adopted for any contact tracing App here.
"We advocated a decentralised, privacy-protecting approach which would not lead to the sharing of personal information with government, and urged other guarantees around the collection, storage and destruction of data.
"We want to thank the Department of Health for listening to our concerns and broadly adopting our recommendations. As such, the Northern Ireland tracing App now sets a benchmark for data privacy, which must be matched by any other contact tracing Apps developed elsewhere in the UK.
"We will scrutinise the Data Protection Impact Assessment, and the other public assurances which we have sought, including from the independent Expert Advisory Group drawn from the two local universities who have been examining the source code."
Amnesty raised concerns with the Northern Ireland Executive in May about data privacy and human rights protections related to any COVID-19 tracking digital App.
StopCOVIDNI App
Northern Ireland's 'StopCOVIDNI' free smartphone App helps to speed up the process to identify people at risk of catching the coronavirus, and slow down its spread. It uses the Google and Apple interface to access Bluetooth and anonymously record other nearby phones. If a user has a positive test for COVID-19 an alert is sent to all other users. Their App then runs a probability check to determine whether there is any risk to the user, and if relevant provides advice to self-isolate.
No personally identifiable information / data is collected through the App – it only uses non-identifiable, randomly generated codes and shares only that information. There are no hidden features to track citizens and it does not track geographical location.
The App will be usable across the border with the Republic and with other parts of the UK, so increasing its potential for helping combat the spread of Covid-19.