Myanmar: 'Outrageous' convictions for satirical poets' Facebook posts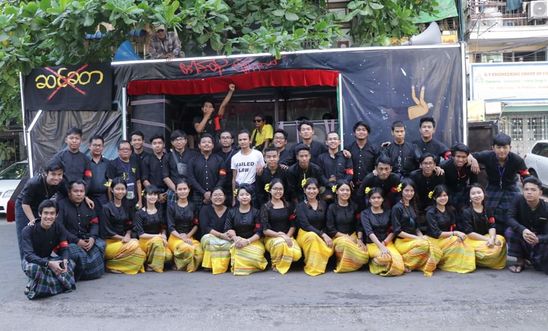 Responding to news that three members of the Peacock Generation poetry troupe were today sentenced to six months in prison for "online defamation" for sharing their performances on social media, Nicholas Bequelin, Amnesty International's South East Asia Regional Director, said:
"It beggars belief that these young people are behind bars for sharing videos and photos online.

"Their performances are all about aspirations for a better future. The fact they've been subjected to these outrageous trials and convictions shows just how vindictive the Myanmar military is.

"The authorities would rather punish the youth than reflect on the criticisms presented peacefully through their performances. These convictions and sentences should be quashed, detained members of the group immediately and unconditionally released, and all further charges against them dropped.

"With elections around the corner, Aung San Suu Kyi and the ruling NLD party are running out of time to repeal or amend draconian laws and fully protect freedom of expression. It is time to consign these laws to history once and for all."
The Peacock Generation
Seven members of the Peacock Generation were arrested in April and May last year after they performed Thangyat, a traditional art similar to slam poetry. They were wearing military uniforms and criticised the military, also known as the Tatmadaw.
Today, three members of the group – Kay Khine Tun, Paing Phyo Min and Su Yadanar Myint – were convicted of "online defamation" at Botahtaung Township Court and sentenced to six months in prison for posting photos and videos of their performances on Facebook. The four other members were acquitted. This is the group's fourth conviction in recent months.
Thangyat is a popular Myanmar traditional art form which fuses poetry, comedy and music, and is usually performed during Myanmar's New Year water festival in April and other festive occasions. Public performances of Thangyat were banned in 1989 by the military and were only allowed again in 2013.
Members of the Peacock Generation are also facing the same charges in a number of other townships outside Yangon where they have performed Thangyat.