Maldives: detained opposition politicians should be freed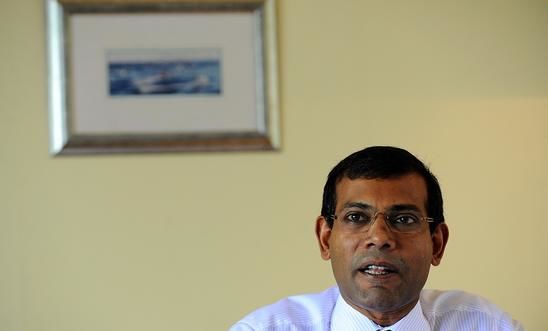 The Maldives has been beset by political unrest since its former president Nasreen Nasheed was convicted in 2015 under anti-terrorism laws © Ishara S.KODIKARA/AFP/Getty Images
'Once again, dissent and critical voices are coming under attack in the Maldives' - Dinushika Dissanayake
The government of the Maldives should release arbitrarily detained members of the political opposition in line with a recent Supreme Court ruling, Amnesty International said today.
At the weekend, police arrested two opposition lawmakers on their return to the country and refused to implement a recent Supreme Court ruling that overturned a conviction against former President Mohamed Nasheed.
On Friday, the Maldivian Supreme Court overturned the politically-motivated conviction of former President Mohamed Nasheed on terrorism charges. 
The court also ordered the release and re-trial of eight other members of the political opposition, saying their trials had violated the Constitution and failed to meet international fair trial standards. In its ruling, the Supreme Court also reinstated 12 members of the parliamentary opposition who'd been arbitrarily stripped of their seats.
 
Dinushika Dissanayake, Amnesty International's South Asia Deputy Director, said:
"Once again, dissent and critical voices are coming under attack in the Maldives. 

"Instead of respecting and implementing the Supreme Court's ruling, the government is riding roughshod over any notion of justice and arbitrarily detaining members of the opposition.

"The Maldivian government must reverse course and pay heed to its constitution and its obligations under international human rights law."