Maldives: Overturned conviction of former president 'must mark a turning point'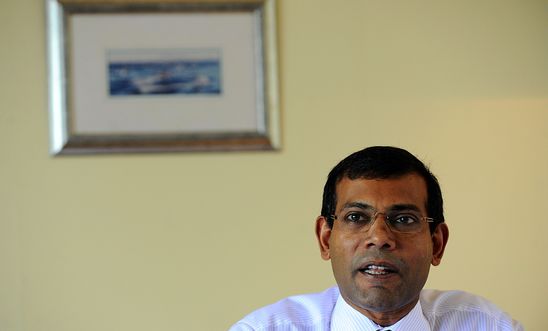 Responding to news that the Supreme Court in the Maldives has overturned the conviction of former President Mohamed Nasheed on terrorism charges and ordered his release and re-trial - along with eight other members of the political opposition - Amnesty International's South Asia Director, Biraj Patnaik, said:
"The conviction of Mohamed Nasheed was always a politically-motivated verdict that flowed from a deeply-flawed process.

"It is heartening to see the conviction has been thrown out, and prisoners held for political reasons have been released - but this moment must mark a turning point for the Maldives.

"For the rule of law to retain any meaning, this ruling must be implemented and the witch-hunt against the political opposition and other critics must come to an end. 

"Re-trials must be conducted in line with international standards, and the authorities must restore judicial independence."
Mohamed Nasheed was sentenced to 13 years in prison in 2015 following a trial that Amnesty described as a "travesty of justice".
There has been political unrest in the Maldives since Mr Nasheed, the country's first democratically elected leader, was convicted.