Letter to Justice Secretary Chris Grayling seeks answers over Saudi prisons deal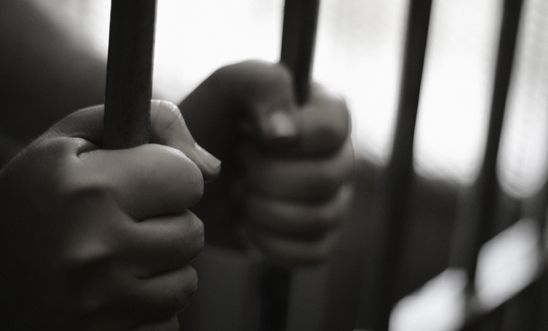 The MoJ says the UK government 'regularly raises' human rights concerns with the Saudi authorities © iStockphoto.com/helenecanada
'Even as the blogger Raif Badawi was languishing in prison facing 1,000 lashes, Mr Grayling was in Saudi Arabia doing this highly questionable deal over Saudi prisons' - Kate Allen
Amnesty International has written to the Justice Secretary Chris Grayling seeking urgent answers over a Ministry of Justice scheme to sell prison services to Saudi Arabia.
The scheme, being arranged through a new commercial offshoot of the government's National Offender Management Service known as Just Solutions international (JSi), involves the UK apparently tendering for a £5.9m contract to "conduct a training needs analysis across all the learning and development programmes within the Saudi Arabian Prison Service".
The proposal, which received a low-key announcement in the Ministry of Justice's Mid-Year Report (2014-2015), comes as Saudi Arabia's justice system is under the international spotlight.
Over one million people have supported an Amnesty petition
 to the Saudi authorities calling for the 1,000-lash punishment for jailed blogger Raif Badawi to be lifted and for Mr Badawi to be freed from a ten-year prison sentence. 
Amnesty has recently been sharply critical of the UK government for failing to speak out strongly about the Raif Badawi case, with the organisation accusing UK ministers of "wearing the Saudi muzzle" in its muted response.
The Ministry of Justice has defended the prisons scheme, saying it is government policy "to work with overseas governments and help them develop their criminal justice systems" while also bringing "funds to the public purse". Yet when pressed by journalists for further information on human rights safeguards and other aspects of the proposed scheme, the government has refused to answer, citing among other things "commercial sensitivity". 
Amnesty's letter is seeking answers on a series of human rights concerns, including whether human rights training for Saudi officials will be built into any deal and whether JSi staff will be required to report and challenge any human rights violations they become aware of. 
Amnesty International UK Director Kate Allen said: 
"Chris Grayling has an awful lot of questions to answer about this scheme.

 

"Even as the blogger Raif Badawi was languishing in prison facing 1,000 lashes, Mr Grayling was in Saudi Arabia doing this highly questionable deal over Saudi prisons. 

 

"It's true that it's not entirely inconceivable that British expertise could actually help improve the dire situation many Saudi prisoners find themselves in.

 

"But can Mr Grayling assure us that Britain's involvement in the Saudi prison system does not risk lending a British stamp of approval to human rights abuse in jails in Riyadh and elsewhere."
Unfair trials, torture, floggings and public executions
Raid Badawi's case is just the latest in a series of cases that have brought the Saudi Arabian justice system into disrepute. Earlier this month a Burmese woman was publicly beheaded and executions have already occurred since King Salman bin Abdulaziz Al Saud ascended to the throne at the weekend. 
Meanwhile, torture is rife in places of detention in Saudi Arabia, government critics and political activists are detained without trial or sentenced after grossly unfair trials and, under a new counter-terrorism law, the Saudi Arabian Ministry of Interior has wide powers to order searches, seizures, arrests and detentions of suspects with little or no judicial oversight. Among those who could find themselves detained are women drivers, who are forbidden by law from driving - with Saudi Arabia the only country in the world to have such a ban. Under the Ministry of Interior's sweeping powers, suspects can be held for up to 90 days with no contact with the outside world beyond a single phone call to their family, and they are unable to see a lawyer. Amnesty has warned that such conditions of isolation makes detainees especially vulnerable to torture in the country's police cells.