Legal case launched in High Court against the UK Government against unaffordable and profit-making citizenship fees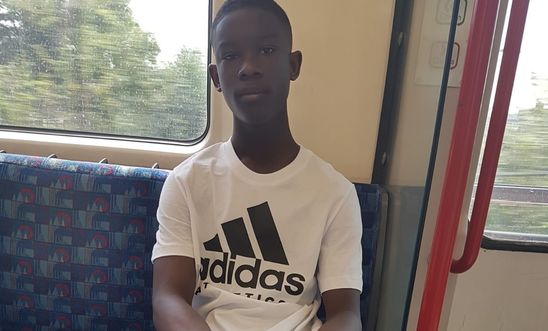 Daniel, 15, has a right to apply for citizenship - but only if he pays the Home Office £1,012 © Amnesty International
The Project for the Registration of Children as British Citizens (PRCBC) is seeking judicial review of the Home Office, challenging the profiteering fee for registering a child as a British citizen.
Under the British Nationality Act 1981, thousands of children born in the UK or who came here at a young age and have lived here ever since qualify to register as British citizens, but they must pay £1,012 to do so. This is a 51% increase since just 2014.
The actual administrative cost of processing the registration is only £372. That means a profit of £640 is made by the Home Office for the registration of each child.
The registration fee currently applies to all children, including children living in poverty, the disabled, the stateless, and those in local authority care.
The current Fees Regulations, made by the Home Office, are intended to use profits made from children's applications to offset immigration costs entirely unrelated to children's citizenship. However, many of the children affected were born in the UK and others have lived here from a very young age.
Just one of those affected is Daniel, who came to this country with his mother when he was three years-old, he said:
"My mother saved what she could but sometimes she didn't eat properly so she could do this. At the time we had some support from the council but my mother was not then permitted to work except unpaid as a volunteer with a charity. It has been really difficult for my mother."
Losing the right to register
Once children turn 18 they may lose the right to register. However, children often only discover the need to raise the huge fee very shortly before they become adults. Many children believe they are British and only find out they are not, for example, when applying for university. At this point some of these children can be denied places or student loans – a crushing blow to a teenager who has studied hard to meet the admission requirements. If they are unable to register before they turn 18 their own children may also then not be automatically British at birth, meaning the issue passes from generation to generation.
Not being able to register as British can mean children are at risk of being detained and removed from the UK if they do not have British citizenship, including in circumstances where the Home Office are aware that they are entitled to register as British if they could only afford the fee.
Solange Valdez-Symonds, Director at PRCBC, said:
"An estimated 120,000 children in the UK who have grown up British are being charged unaffordable fees to register their citizenship rights.
"The futures of these children are slowly and silently being chipped away. Such barefaced profiteering from children by the Home Office is utterly shameful.
"No child should be denied their right to British citizenship because of a profit-making fee they cannot afford."
The judicial review claim asks the Home Office to:
i) Set the registration fee at no more than the administrative cost;
ii) introduce a fee waiver for those children that cannot afford the fee; and
iii) provide a fee exemption for children in local authority care.
PRCBC and Amnesty International believe the registration fee should not be a barrier to a child registering as British.
Mishcon de Reya Immigration Partner Maria Patsalos said:
"The current inflated fee for children to register as British citizens is a direct barrier to citizenship. It is clear from speaking with teenagers and parents of the children affected that the registration fee prevents them from accessing their basic rights. We are passionate about supporting this campaign as the effects on children and their families can be devastating.
"We ask the Home Office to bring the fee in line with the actual administrative cost and to introduce exceptions for those children who are destitute or in care."
Home Office justification
In its Impact Assessment for Immigration and Nationality (Fees) Regulations 2018, which includes this fee, the Home Office justifies fees by reference to contributing to the wider costs of operating its immigration system. However, many of the children affected were born in the UK and have never crossed any borders at all.
Harsh and pervasive effects of the 'hostile environment'
British citizenship affects a wide range of issues including access to the NHS, proof of the right to work, as well as being essential for a child's sense of identity and belonging. Lack of registration wrongly leaves children vulnerable to the 'hostile environment' because a child whose citizenship rights have not been registered may be labelled an 'illegal immigrant' and may be unable to prove their rights. This mirrors the appalling treatment recently of the 'Windrush generation.'
Amnesty International has launched a petition against the Home Office to stop profiteering from children's rights.