Kuwait: repeal of notorious 'imitation of opposite sex' law hailed as victory for trans rights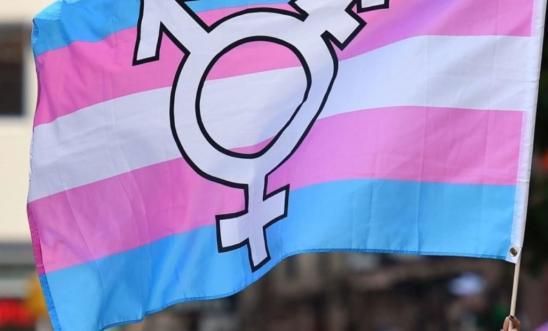 Trans people in Kuwait have been targeted under the law © ANGELA WEISS/AFP via Getty Images
Overturning of law that criminalised 'imitation of the opposite sex' hailed as breakthrough for transgender rights
Case of trans woman Maha al-Mutairi recently brought issue to the fore 
'All those unjustly imprisoned under Article 198 must now be released' - Lynn Maalouf  
Responding to the Kuwaiti Constitutional Court's decision today to overturn a notorious law - Article 198 of the Penal Code - which criminalised "imitation of the opposite sex", with the court saying the law had violated a constitutional right to personal freedom, Lynn Maalouf, Amnesty International's Middle East and North Africa Deputy Director, said: 
"The Kuwaiti Constitutional Court's decision to overturn Article 198 of the Penal Code is a welcome development and a major breakthrough for transgender rights in the region. 

"Article 198 was deeply discriminatory, overly vague and never should have been accepted into law in the first place.
 
"The Kuwaiti authorities must now ensure that Article 198 is repealed in its entirety. They must also immediately halt arbitrary arrests of transgender people and drop all charges and convictions brought against them under this transphobic law.
 
"All those unjustly imprisoned under Article 198 must now be released, including Maha al-Mutairi who was arrested solely for being a trans woman. 

"The authorities must also investigate all allegations of torture by security forces and install an independent mechanism for monitoring police behaviour."
Timeline
In May 2007, Kuwait's National Assembly voted to amend Article 198 of the Penal Code. The adjustment criminalised "indecent" gestures in public and imitation of the opposite sex - a "crime" punishable by a prison sentence of up to one year and a fine. The amendment was subsequently applied arbitrarily by the authorities.  
On 5 June 2020, Maha al-Mutairi, a trans woman, posted videos on Snapchat accusing police officers of raping and beating her during a seven-month period of detention in 2019 for "imitating the opposite sex".
On 3 October 2021, a court sentenced Maha al-Mutairi to two years in prison and a fine under Article 70 of the Telecommunications Law and Article 198 of the Penal Code. She is currently being held in Kuwait's Central Prison for men.  
On 29 December 2021, the Constitutional Court accepted a legal challenge to Article 198.