Israel denies entry to Amnesty staff member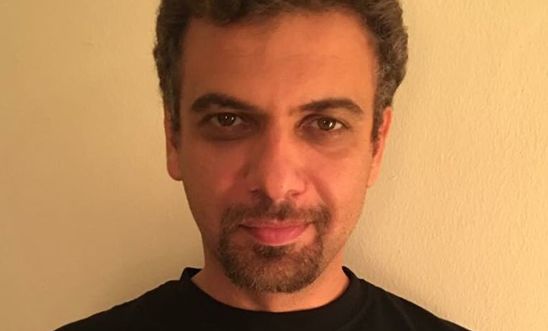 Raed Jarrar was visiting his family in the Occupied Palestinian Territories following the death of his father © Amnesty International
Move apparently 'retaliation' for Amnesty's settlement goods campaign
'It flies in the face of the government's repeated claims that Israel is a tolerant state' - Philip Luther
Israel's decision to deny an Amnesty International USA staff member entry to the occupied West Bank, apparently as retaliation for Amnesty's human rights work, is a dangerous indication of the Israeli authorities' growing intolerance of criticism, said Amnesty.
Raed Jarrar, Amnesty International USA's Middle East and North Africa Advocacy Director, was stopped at the Allenby/King Hussein crossing between Jordan and the Israeli-occupied West Bank on Monday while on a personal trip to visit family in the Occupied Palestinian Territories following the death of his father. 
He was interrogated by Israeli officials about the reasons for his visit, his family in the Occupied Palestinian, his work with Amnesty, and in particular Amnesty's work denouncing Israeli settlements in the West Bank, before being denied entry and returned back to Jordan. 
During his questioning, Mr Jarrar was asked to explain Amnesty's work and the nature of his own role. At one point, officials asked him: "Why does Amnesty International have a problem [with] Israel?" When he answered that he didn't know of any problems, the officials referred to Amnesty' work on the "West Bank settlements" - an apparent reference to Amnesty's recent campaign calling on all countries to ban the import of Israeli settlement products. The officials later mentioned they'd read about Amnesty's work on settlements on the organisation's website. Jarrar was also asked to give the names of staff at Amnesty's Israeli section in Tel Aviv and the International Secretariat branch in Jerusalem. 
After his interrogation, Jarrar was given a document saying he was denied entry under Israel's Entry to Israel Law, with "public security" or "public order" considerations and the "prevention of illegal immigration" cited as justification. When he asked for clarification he was told the grounds of public security and public order applied to him, but officials didn't elaborate further. 
Mr Jarrar had been travelling with Alli McCracken, an Amnesty campaigner on North America. She was also interrogated about her previous visits to the West Bank. She wasn't denied entry but decided not to enter without her colleague.  Prior to joining Amnesty, Jarrar had visited Israel and the Occupied Palestinian Territories four times and had never been denied entry. Ms McCracken had been to the West Bank six times previously and had taken part in solidarity events such as the annual olive harvest. 
Amnesty will be seeking official clarification from the Israeli authorities about why Raed Jarrar was refused entry.
Philip Luther, Amnesty International's Middle East and North Africa Research and Advocacy Director, said:
"The fact that Raed Jarrar was barred from entry after being interrogated about his work with Amnesty International appears to suggest that this move was taken in retaliation for the organisation's work on human rights violations in the Occupied Palestinian Territories.

"This appears to be another ominous signal of the Israeli authorities' resolve to silence human rights organisations and activists who are critical of the Israeli government. It flies in the face of the government's repeated claims that Israel is a tolerant state, respectful of human rights.

"Refusing entry to a human rights advocate because they work for an organisation that has criticised human rights violations by Israel would constitute a blatant assault on freedom of expression."
Possible legal action against Amnesty
Last month, Israeli media reports indicated that the Israeli Finance ministry planned to take action against Amnesty under the country's controversial 2011 "Anti-Boycott Law" in relation to Amnesty's settlement campaign. Amnesty sought clarification on this from the Israeli authorities but has yet to receive an official response. 
Israel's Anti-Boycott Law makes it a civil wrong for any Israeli citizen or institution to call for a boycott of Israeli institutions or companies in response to Israel's occupation or illegal settlements in the Occupied Palestinian Territories. The amendment to the Entry to Israel Law adopted in March this year refuses entry to Israel and the Occupied Palestinian Territories to anyone who supports or calls for a boycott as defined in the Anti-Boycott Law. Both of these laws are contrary to Israel's obligation to uphold the rights to freedom of expression and to non-discrimination on the grounds of political opinion. 
Amnesty takes no position on boycotts but supports the right to advocate for boycotts as a form of advocacy protected by the right to freedom of expression.