Hong Kong: Pro-democracy activist warns of 'bloody 2021' ahead of Amnesty Northern Ireland event live from Hong Kong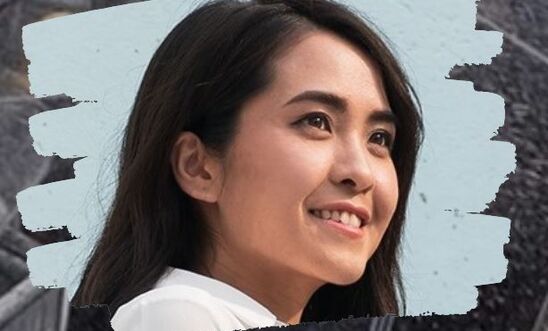 Gwyneth Ho (pictured) has been violently attacked by pro-government thugs © Amnesty
Speaker Gwyneth Ho has been attacked by pro-government thugs and banned from Hong Kong elections  
Original planned speaker Joshua Wong has now been jailed by pro-Beijing authorities 
 
Amnesty has invited Northern Ireland's First Minister and deputy First Minister 
 
A pro-democracy activist from Hong Kong, who has been banned from standing for the island's elections, will deliver this year's Amnesty International Northern Ireland annual lecture. 
 
Gwyneth Ho has been violently attacked by pro-government thugs and was recently banned from standing for election to the legislative council. With 26,802 votes, Ms Ho had the highest number of votes among the candidates, securing a nomination ticket in the general election, but was disqualified in July, along with 11 other pro-democracy candidates. 
 
Amnesty revealed that another pro-democracy activist, Joshua Wong, had originally been lined up to speak at the event, but withdrew when he realised he would likely be in jail by the date of the lecture. He contacted Amnesty last month to withdraw and apologise, saying: "I might be locked up in prison already in early December."
This week, Mr Wong was sentenced to 13.5 months imprisonment on politically-motivated charges related to a protest outside police headquarters last year. 
Amnesty has invited the First and deputy First Minister to the lecture so they can hear directly from a pro-democracy campaigner in Hong Kong about the impact of the new, draconian National Security Law and the ongoing crackdown on human rights.  
Human rights in Hong Kong, and in particular the new law, was discussed at a meeting during the summer between Northern Ireland's First Minister Arlene Foster, deputy First Minister Michelle O'Neill and the Chinese Consul General, Madame Zhang Meifang. 
Gwyneth Ho said: 
 
"I fear the upcoming year will be very bloody. Even if there is still an election next year, it will not be a democratic, free and fair election. We are already seeing pro-democracy activists and candidates being jailed, to shut down their voice.  
 
"That's why we need the international community, both the public and political leaders, to pay attention to what is going on in Hong Kong and to speak up to defend our basic freedoms." 
 
The Amnesty annual lecture, Crackdown in Hong Kong, will be livestreamed on Tuesday 8 December at 2pm, as part of the Northern Ireland Human Rights Festival, via Amnesty's Northern Ireland Facebook page: facebook.com/amnestyni. 
Belfast Live journalist Brendan Hughes will chair a Q&A session with Gwyneth Ho after the lecture. Gwyneth Ho will be speaking in a personal capacity and does not represent Amnesty.