Hong Kong: Court ruling 'a bitter blow' for equal marriage hopes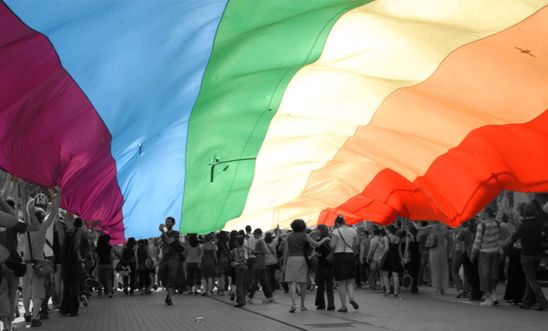 Responding to the Hong Kong High Court ruling against "MK", a woman who had filed a lawsuit claiming that the territory's law breached her rights to privacy and equality by failing to recognise same-sex unions, Man-Kei Tam, Director of Amnesty International Hong Kong, said:
"This judgment is a bitter blow to the LGBTI communities in Hong Kong, who cannot acquire the same status and recognition, and access the same rights, as opposite-sex couples due to outdated laws that refuse to recognize same-sex unions.

"MK's decision to challenge this discrimination in court was an opportunity for Hong Kong to break away from the injustices of the past and start shaping a more fair and equal society.

"Sadly, the discriminatory treatment of same-sex couples will continue for the time being. This result is deeply disappointing but will not dampen the fight for LGBTI rights in Hong Kong. We stand in solidarity with LGBTI people in Hong Kong and all those who bravely campaign for equal rights.

"The Hong Kong authorities must stop stigmatising people based on who they are and immediately undertake a thorough review of all laws, policies and practices in order to end any discrimination based on sexual orientation, gender identity and intersex status.

"This judgment must not be used as an excuse to further undermine the rights of LGBTI people. The Hong Kong government needs to step up and take all necessary measures to deliver equality and dignity for all, regardless of who people love."
Currently, Hong Kong only legally recognises "marriage" as being between a man and a woman and does not recognize same-sex marriage or civil partnership or any other form of legal union.
"MK", a Hong Kong woman in a same-sex relationship, filed an application for judicial review at the High Court in June last year, claiming that the government is breaching her constitutional rights to privacy and equality. The case was heard at the end of May this year.
The High Court held that same-sex couples in Hong Kong had no constitutional right to marry under the territory's Basic Law or other domestic human rights protections and that, therefore, the government also was not under an obligation to provide any alternative form of legal recognition that would essentially endow equivalent rights.
Amnesty believes that same-sex relationships need to be recognised equally, and on the same basis and with the same rights, as those of opposite-sex couples.