Guantánamo still a 'stain' on USA's human rights record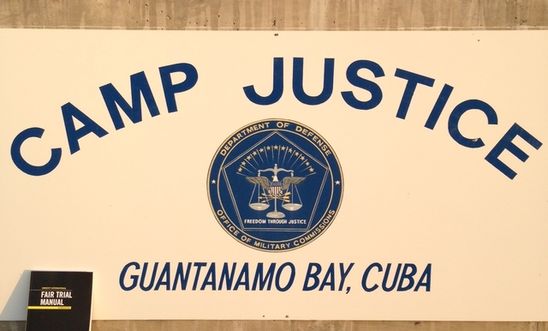 Hundreds of detainees have been held at the camp, many after prolonged secret detention in other countries © Private
40 detainees still held at notorious military prison opened 17 years ago
The military prison at Guantánamo Bay remains a stain on the human rights record of the United States and a location for ongoing human rights violations, said Amnesty International ahead of the 17-year anniversary of its opening on 11 January 2002.
The US naval prison at Guantánamo in Cuba currently holds 40 Muslim men, many of whom have been tortured - while many of the detainees have been cleared for transfer for years.
Among these is Toffiq al-Bihani, who was tortured by the CIA before he was sent to Guantánamo in 2003. He has been cleared for transfer since 2010.
Daphne Eviatar, Amnesty International USA's Director of Security with Human Rights, said:
"Guantánamo continues to operate as a symbol of Islamophobia that embodies the fear-mongering and xenophobia that defines Trump's presidency.

"Those who are cleared must be transferred immediately, and all other prisoners should either be charged and fairly tried or released, to allow this shameful institution to close permanently."
Rally to call for closure
Amnesty International USA will join other human rights organisations at a rally in Washington, DC's Lafayette Park tomorrow (2.30pm local time) to call for Guantánamo Bay's closure.