EU-Turkey refugee deal: Amnesty team to visit Greek islands as returns begin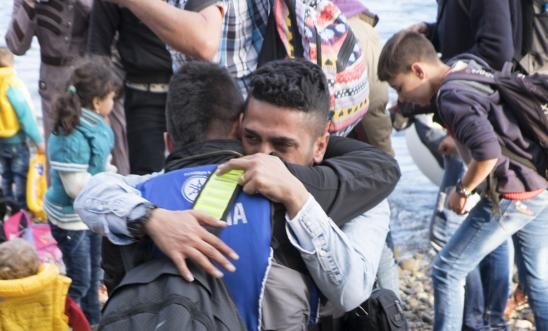 Syrian refugees on the beach on the Greek island of Lesvos © Michael S Honegger
Returns deal is 'historic blow to human rights'
Amnesty International will send a delegation to Lesvos and Chios in the coming days to monitor the situation as the EU-Turkey refugee deal is set to be implemented, including the expected mass returns of those who attempt to cross the Aegean Sea. 
Amnesty has called the deal "a historic blow to human rights" and has researched and campaigned extensively on its broad human rights implications in both Greece and Turkey. The returns in particular are a flagrant violation of EU and international law, making a mockery of the global Refugee Convention. 
The delegation will visit Lesvos on 4-5 April and Chios on 6-7 April, and will include the organisation's Europe Deputy Director Gauri van Gulik and Amnesty International Greece Director Giorgos Kosmopoulos. They will be available for media interviews on the ground.
Follow the delegation members on Twitter: @GaurivanGulik, @GiorgosKosmop and @WritesRights
Yesterday Amnesty
revealed
that the Turkish authorities have been rounding up and expelling to Syria groups of around 100 Syrian men, women and children on a near-daily basis since mid-January. All such forced returns are illegal under Turkish, EU and international law.