Ethiopia: Release of jailed journalists and bloggers welcome ahead of Obama visit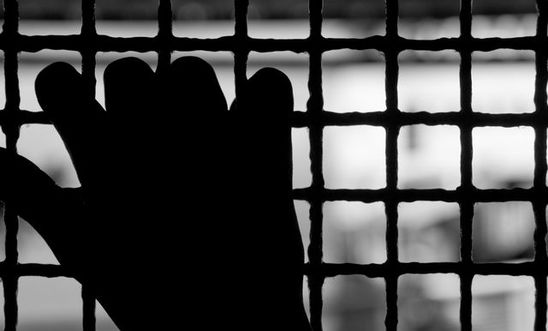 Four journalists, two bloggers and at least six students freed ahead of Presidential visit
Amnesty International has welcomed the release of four journalists and two bloggers jailed in Ethiopia after peacefully expressing their views. However it cautioned that if this is to be more than a token gesture to clean up Ethiopia's image ahead of US President Barack Obama's visit in late July, Ethiopia must release all journalists and bloggers imprisoned for expressing dissenting views.
Over the last two days Mahlet Fantahun and Zelalem Kibret, both bloggers from the Zone 9 collective, and the three journalists being tried alongside them for terrorism offences – Edom Kassaye, Tesfalem Waldeyes and Asmamaw Hailegiorgis – were released from jail after all charges against them were dropped. They had been in detention for over one year. 
Journalist Reeyot Alemu, detained in 2011 and serving a five-year jail term for terrorism offences, was also released. 
The Zone 9 bloggers and journalists arrested alongside them lodged complaints with the court and the Ethiopian Human Rights Commission, stating that they had been tortured and ill-treated during their initial period of detention in Maikelawi police station. Amnesty is calling for their complaints to be investigated promptly and impartially, and, if there is sufficient admissible evidence, for those responsible to be prosecuted in proceedings that meet international fair trial standards. 
Amnesty International's East Africa Deputy Director Sarah Jackson said: 
"These releases, while a positive step, are long overdue. Ethiopia has a terrible record of jailing journalists. What these bloggers and journalists did was no crime and they should never have been arrested in the first place.

"Befeqadu, Atnaf, Natnael and Abel should be immediately and unconditionally released, and all charges against the Zone 9 bloggers dropped.

"Their only 'crime' was to articulate fresh ideas and foster debate. Zone 9 should be allowed to continue its work without its members fearing harassment." 
Overly broad provisions in Ethiopia's Anti-Terrorism Proclamation are frequently used to silence dissenting voices. Since its introduction in 2009, the law has been used to prosecute members of opposition political parties, independent journalists and peaceful protestors more than any other groups. Many of them still languish in jail. 
Four other Zone 9 bloggers – Befeqadu Hailu, Atnaf Berahane, Natnael Feleke and Abel Wabela - still remain behind bars. They were arrested in April 2014 and charged with terrorism offences in July 2014. The case against them and their colleague Soliana Shimeles (who was charged in absentia) is set to continue, according to state media reports. 
Amnesty is calling for the immediate and unconditional release of journalists Eskinder Nega and Wubishet Taye, who, like many others, remain in prison after politically-motivated convictions on terrorism charges. 
Student release 
At least six university student leaders from the Oromia region were also reported to have been released on Wednesday. Adugna Kesso, Tofik Rashid, Lenjisa Alemayo, Abdi Kamal, Magarsa Warqu and Bilisumma Dammana had been arrested following mass demonstrations in April and May 2014 protesting against a proposed 'Integrated Master Plan' to expand the capital, Addis Ababa, into Oromia regional territory. 
Security services responded to the protests with unnecessary and excessive force, resulting in dozens of deaths and scores of injuries. Thousands of people were arrested in the wake of the protests.