El Salvador: Prosecutors must not criminalise Evelyn Hernández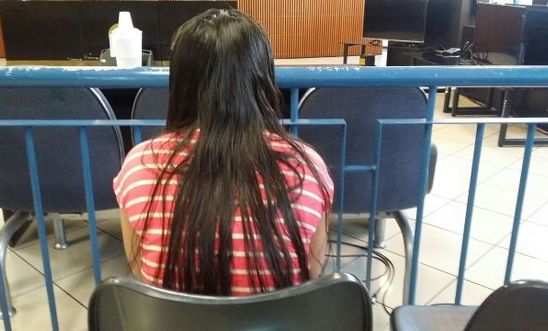 El Salvador's public prosecutor's office is appealing the decision to acquit Evelyn Hernández, a Salvadoran woman who was imprisoned after delivering a stillborn baby.
Responding to the ruling, Astrid Valencia, Central America Researcher at Amnesty International, said:
"This appeal is yet another example of the discriminatory disposition of prosecutors in El Salvador.
"It is appalling that, despite a ruling that confirmed Evelyn's innocence, the state is still trying to criminalise her for suffering an obstetric emergency.
"The public prosecutor's office must desist immediately from this disgraceful course of action, and ensure that neither Evelyn, nor any other woman, be deprived of their liberty on discriminatory grounds." 
Trial of Evelyn Hernández
On 6 April 2016, Evelyn Hernández, 21, suffered an obstetric emergency in her home in El Salvador which resulted in the loss of her pregnancy. Once at hospital, attending staff reported her to the police. She was arrested, tried, and sentenced to 30 years in jail for aggravated homicide. In 2018, a higher court overturned this ruling and ordered a re-trial.
On 19 August 2019, the judge in this re-trial declared Evelyn innocent, stating that there was insufficient evidence to demonstrate that she had committed a crime. On 6 September 2019, however, the Salvadoran Public Prosecutor's Office announced that it would appeal this judgement.
Abortion is illegal under all circumstances in El Salvador, and women who suffer obstetric emergencies are often wrongly accused under these laws. According to Amnesty's partner organisations in the country, at least 16 women remain in jail or continue to face charges in these circumstances.