El Salvador: Failure to release woman jailed for miscarriage 'outrageous' injustice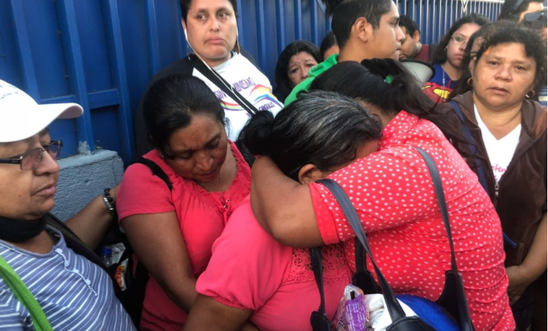 © Edgar Romero/Amnesty International
Responding to the news that an El Salvador court will not release a woman who has been forced to spend a decade behind bars after suffering a miscarriage, Amnesty International's Americas Director, Erika Guevara-Rosas, said:
"Teodora's tragic story is a sad illustration of everything that is wrong with the justice system in El Salvador, where human rights seem to be a foreign concept.

"Instead of punishing Teodora for being a woman, authorities in El Salvador must urgently take a hard look at their outrageous anti-abortion law and take immediate steps to repeal it."
Teodora del Carmen Vasquez suffered a stillbirth in 2007, after the rapid onset of serious pain while she was at work. Police arrested her as she lay in a pool of blood.
Her trial was marred by irregularities.
She was sentenced to 30 years for 'aggravated homicide' under El Salvador's total ban on abortions.
Her lawyers appealed the sentence, presenting evidence that her baby was born dead. The court however relied on the government autopsy's conclusion that the girl had been born alive and then asphyxiated.
El Salvador's draconian laws
Women who suffer miscarriages, stillbirths or other pregnancy-related complications in El Salvador are routinely suspected of having an abortion, which is banned in all circumstances - even in cases of rape, incest, when a woman's life or health is at risk, or in cases of severe and fatal foetal impairment. They are often subsequently charged with 'homicide' or 'aggravated homicide'.
El Salvador has one of the most draconian abortion laws in the world, which does not meet international human rights obligations.
Penalties are severe, ranging from two to eight years in custody for both women and those who help them, and with longer sentences of six to 12 years for health professionals. In the most extreme cases, women have been incarcerated on charges of aggravated homicide, which carries a penalty of up 50 years in prison.