Egypt: trial of woman who posted video about sexual harassment is 'shocking'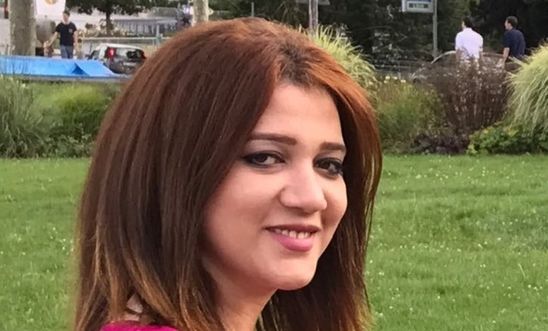 Amal Fathy has been vocal on human rights issues in Egypt © Private
Amal Fathy faces court hearing on Saturday for her Facebook post
She 'should be applauded for her courage, not put on trial' - Najia Bounaim
Today's referral to trial of Amal Fathy, an Egyptian human rights defender arrested for posting a video online sharing her experiences of sexual harassment, is a "shocking case of injustice", Amnesty International said.
A court hearing for Ms Fathy has been scheduled for Saturday in front of the Maadi Misdemeanours Court in Cairo - as yet it remains unclear what charges she faces. 
During initial investigations, the prosecutor investigated her for "publishing a video calling for the overthrow of the regime", "spreading false news that harms national security", and "misuse of the internet". The Egyptian authorities have been using these charges against critics and journalists in an attempt to silence them. 
On 9 May, Amal Fathy posted a video on her Facebook page in which she spoke about the prevalence of sexual harassment in Egypt, and criticised the government's failure to protect women. She also criticised the government for deteriorating human rights, socioeconomic conditions and public services. The next day, pro-government and state-owned media outlets produced articles on the video, identifying Fathy as an April 6 movement activist, an Egyptian youth political movement, and accusing her of insulting Egypt and Egyptian institutions. As a result, she experienced extensive harassment and threats on social media.
Egyptian police forces arrested Fathy in the early hours of 11 May, along with her husband Mohamed Lotfy, a former Amnesty researcher who is the director of the Egyptian Commission for Rights and Freedoms. Police raided the couple's Cairo home and brought them to the Maadi police station, along with their three-year-old child.
Amnesty has examined the 12-minute video and found that it does not contain incitement of any form, and as such is protected as freedom of expression. Amnesty considers Fathy to be a prisoner of conscience, solely imprisoned for peacefully expressing her opinions.
Fathy has been vocal on human rights violations in Egypt, especially the arbitrary detention of activists. She is currently in pre-trial detention in another case and is facing charges of "belonging to a terrorist group", "broadcasting ideas calling for terrorist acts", and "publishing false news", after a judge ordered her release on bail in the first case on 21 June.
To date, more than 30,000 people have supported an Amnesty campaign calling for Fathy to be freed. 
 
Najia Bounaim, Amnesty International's North Africa Campaigns Director, said:  
"Amal Fathy was brave in speaking up about her experience of sexual harassment in Egypt and should be applauded for her courage, not put on trial.

"Instead of prosecuting perpetrators of violence against women, the Egyptian authorities are persecuting Amal Fathy for speaking out against sexual harassment.

"It is a shocking case of injustice. She is a human rights defender who told her truth to the world and wanted to highlight the vital issue of women's safety in Egypt. She is not a criminal.

"Her detention and referral to trial for peacefully expressing her opinions is an affront to the freedom of expression guaranteed by Egypt's own constitution, as well as Egypt's repeated commitments to combat sexual harassment.

"We are once again calling on the Egyptian authorities to immediately and unconditionally release Amal Fathy."