Ecuador: Authorities' response to killing of candidate 'must not open door' to human rights violations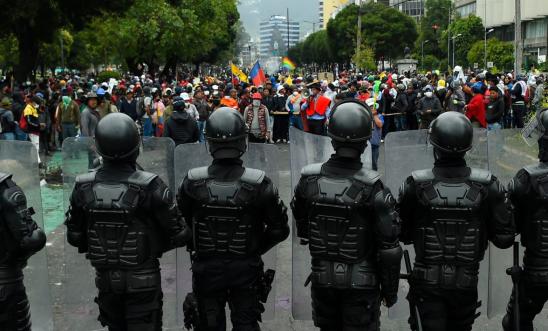 © RODRIGO BUENDIA/AFP via Getty Images
President declares state of emergency day after Fernando Villavicencio killed
Freedom of assembly suspended as police and military's powers expanded
'The state of emergency declared in response to these events must not open the door to grave human rights violations' - Erika Guevara-Rosas
In reaction to the killing of presidential candidate Fernando Villavicencio, Erika Guevara-Rosas, Amnesty International's Americas director, said:
"Amnesty International is extremely concerned at the current state of violence in Ecuador, which is facing a sharp increase in its homicide rate, as well as a series of killings of candidates for public office in recent weeks, culminating with the seemingly politically motivated killing of Fernando Villavicencio.

"The victims of the current spate of political violence deserve truth, justice and reparation and authorities must take swift action to investigate these crimes.

"At the same time, the state of emergency declared in response to these events must not open the door to grave human rights violations that could undermine the security of Ecuador's population as a whole."
Suspension of rights
Over the past few months Ecuador has faced a crisis of insecurity, primarily concentrated in the coastal areas near the cities of Guayaquil and Esmeraldas linked to organised crime.  
3 May: President issues a decree allowing the deployment of armed forces across the country "to repress the terrorist threat", without placing any time limit on this order, contravening international standards that call for such decisions to be time-bound and geographically limited.
17 May: President dissolves the Legislative Assembly by decree and calls elections for 20 August.
10 August: Sixty-day state of emergency declared in response to the killing of Villavicencio - the latest in a series of emergency decrees from the president. It suspends a series of rights including the right to freedom of assembly, as well as allowing both police and armed forces a wider mandate to enter residences and premises to carry out searches, seize property and to access correspondence.    
Certain rights must never be subject to derogation, in line with the Covenant on International, Civil and Political Rights and the American Convention on Human Rights.