Cameroon: release of detained opposition leader Maurice Kamto welcomed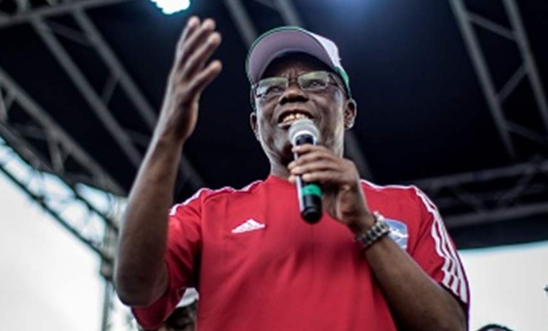 Maurice Kamto was arrested with hundreds of his supporters © Getty Images
Movement for the Renaissance of Cameroon leader released, along with eight of his supporters 
'The authorities should go further by releasing all other individuals arbitrarily detained' - Samira Daoud
Following today's military court decision to release a group of detained opposition members in Cameroon, Samira Daoud, Amnesty International's West and Central Africa Deputy Director, said:
"President Paul Biya's announcement of an end to the prosecutions of opposition leader Maurice Kamto and several of his supporters is a welcome step towards ending the long repression of dissenting voices in Cameroon.
 
"At last Kamto, his supporters, eight youths arrested for a Facebook live and many others arbitrarily detained for months, have the opportunity to reunite with their families and loved ones.
"But now the authorities should go further by releasing all other individuals arbitrarily detained for having exercised their right to freedom of expression and peaceful assembly, and set up clear steps to protect and respect human rights."
Kamto was arrested with hundreds of his supporters
Earlier today, a military court in the Cameroonian capital Yaoundé ended prosecutions against opposition party leader Maurice Kamto, who was arrested on 28 January with hundreds of his supporters. Kamto, who is president of the Movement for the Renaissance of Cameroon, had repeatedly denounced his detention and that of his supporters, including criticising the attempt to try them before a military court, in violation of international and regional human rights law.
 
Earlier this week, President Biya also announced the release of 333 prisoners arrested for their alleged roles in the crisis in the country's Anglophone regions. A national dialogue over the crisis ended yesterday.