Bulgaria: presidential candidate must be fully investigated for alleged anti-LGBTI attack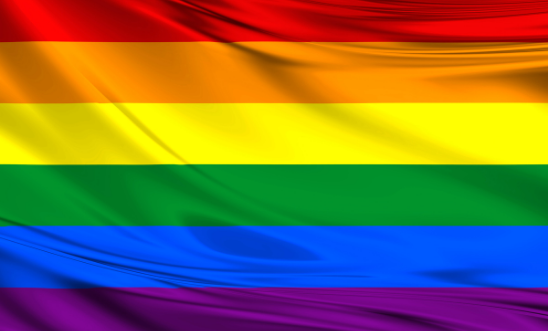 Ultra-nationalist politician Boyan Rassate seen by witnesses of attack on LGBTI community centre in Sofia  
Rassate said to have punched woman in face and slashed tyres of moped
'There is no doubt that the attack on the Rainbow Hub Community Centre was motivated by hatred' - Massimo Moratti
Amnesty International is calling for a full investigation into an incident at the weekend where a presidential candidate reportedly assaulted a woman during an attack by ultra-nationalists on an LGBTI community centre in Bulgaria.    
According to witness accounts, on 30 October a group of around ten people led by Boyan Rassate - an ultra-nationalist Bulgarian National Union party politician running for presidential office in elections due to take place on 14 November - interrupted a trans rights event at the Rainbow Hub Community Centre in Sofia. 
Rassate was recognised and identified by activists present in the venue and seen to punch a woman in the face. He was armed with a knife which he used to slash the tyres of a scooter parked outside the building.
As a presidential candidate, Rassate has political immunity, but this does not apply to criminal activities. 
Bulgaria's Central Election Commission has revoked Rassate's immunity at the request of the country's prosecutor general. 
Massimo Moratti, Amnesty International's Europe Deputy Director, said:  
"Boyan Rassate is reported to have been among those who attacked the Rainbow Hub Community Centre, destroying property and assaulting at least one person. 

"The decision to revoke Boyan Rassate's political immunity must be a first step in ensuring that all those behind this vicious attack are investigated and brought to justice. 

"The Bulgarian authorities must now take urgent measures to stop politicians and political parties from scapegoating the LGBTI community and make clear that this kind of violence has no place in politics. 

"Crucially, they must amend the law to recognise homophobic and transphobic violence as hate crimes. 

"There is no doubt that the attack on the Rainbow Hub Community Centre was motivated by hatred, and this appalling incident has exposed the shortcomings of Bulgaria's laws and justice system.

"The Rainbow Hub Community Centre is an initiative providing capacity building and support to the LGBTI community in Bulgaria to mobilise and advocate for their rights. We applaud their vital work defending LGBTI rights and stand with them in the face of hatred."