Brunei: Claims of 'preventative' stoning and amputation laws are callous and reckless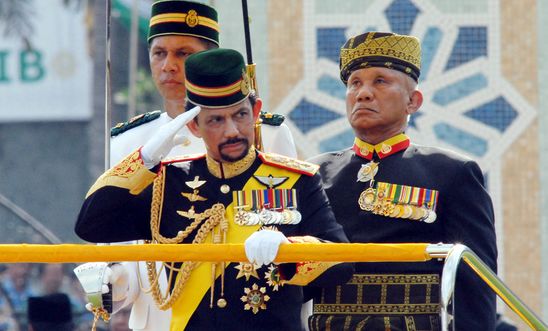 The Sultan Of Brunei, Hassanal Bolkiah © © Mark Cuthbert/Getty Images
Responding to reports that Brunei's foreign minister, Erywan Yusof, has claimed that the punishments contained in the country's newly-introduced Shariah Penal Code are 'preventive', Stephen Cockburn, Deputy Director of Global Issues at Amnesty International, said:
"To legalise torture is sickening and callous in any circumstance. To do so as a preventive measure is also reckless.

"Likewise, to defend the threat of amputation and stoning as aiming to 'rehabilitate and nurture' is plainly absurd. Merely enacting such laws creates a toxic and threatening environment. 

"The Brunei authorities must refrain from implementing them, must take necessary steps to repeal this unacceptable legislation, and bring it in line with international human rights laws and standards."
Shariah Penal Code
In a letter to several UN special rapporteurs, Erywan Yusof has reportedly defended the implementation of the Shariah Penal Code. He justifies the punishments, that amount to torture, contained therein as aiming "to educate, deter, rehabilitate and nurture rather than to punish".
Brunei has signed but not yet ratified the UN Convention against Torture and Other Cruel, Inhuman or Degrading Treatment or Punishment, and has rejected all recommendations to this effect in its human rights review at the UN in 2014.
Under international human rights law, corporal punishment in all its forms - such as stoning, amputation or whipping - constitutes torture or other cruel, inhuman or degrading punishment, which is prohibited in all circumstances.
While Brunei retains the death penalty in law, it is abolitionist in practice. One new death sentence was imposed in 2017, for a drug-related offence.
Brunei's Shariah Penal Code does not replace civil law but is expected to operate alongside it – from information available, each case requires an initial decision to determine whether it should be prosecuted under civil or Shariah law.