Brunei: Shariah penal code introducing 'unspeakably cruel' punishments must be repealed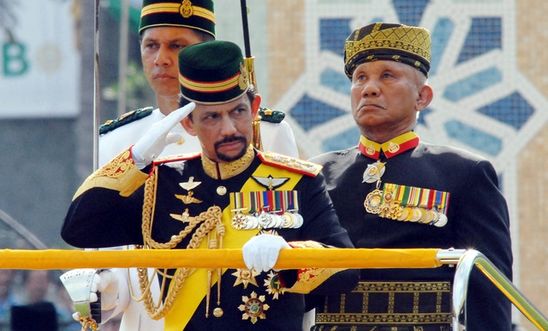 The Sultan Of Brunei 60th Birthday Parade © © Mark Cuthbert/Getty Images
Responding to news that Brunei has today finalised the implementation of a new Shariah Penal Code that introduces cruel punishments such as death by stoning for same-sex sexual acts and amputation for robbery, Stephen Cockburn, Deputy Director of Global Issues at Amnesty International, said:
"We are extremely concerned that these heinous punishments have become law in Brunei today.

"This new penal code allows punishments such as amputation or death by stoning which are unspeakably cruel and have no place anywhere in the world.

"We are alarmed that the code criminalises behaviour that should not be considered crimes at all. The international community must continue to condemn Brunei's decision to put these cruel penalties into practice.

"The Brunei authorities must refrain from implementing these laws and must take necessary steps to repeal."
Shariah Penal Code and corporal punishment
These punishments are provided for in newly-implemented sections of Brunei's Shariah Penal Code that will come into force today.
Brunei's Shariah Penal Code does not replace civil law but is expected to operate alongside it – from information available, each case requires an initial decision to determine whether it should be prosecuted under civil law, or Shariah law.
Under international human rights law, corporal punishment in all its forms, such as stoning, amputation or whipping, constitutes torture or other cruel, inhuman or degrading punishment, which is prohibited in all circumstances.
Brunei has signed but not yet ratified the UN Convention against Torture and Other Cruel, Inhuman or Degrading Treatment or Punishment.
While Brunei retains the death penalty in law, it is abolitionist in practice. One new death sentence was imposed in 2017, for a drug-related offence.