Brazil: Suspected killers of Marielle Franco to be tried by popular jury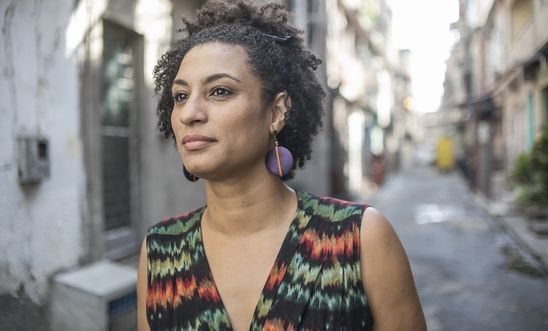 Marielle was murdered in a drive-by shooting in 2018. Her killers and those behind the plot to assassinate her have still not been brought to justice
Politician and human rights defender Marielle Franco was shot dead in March 2018
'Important the process is moving forward… but the case will only be solved when all those involved are identified and brought to justice' - Jurema Werneck
Responding to the news that the two men accused of killing human rights defender Marielle Franco and her driver, Anderson Gomes, will be tried by a popular jury, Jurema Werneck, Executive Director of Amnesty International Brazil, said:
"It is important to see that the process is moving forward. There are still other steps that must be taken, and Amnesty International demands that the accused are subjected to a fair, transparent, impartial and timely process that respects international human rights standards. 

"But, on the eve of this terrible crime turning two years old, we reiterate that the case will only be completely solved when all those involved are identified and brought to justice, and when their motivations are made clear."
Justice yet to be served
Marielle was murdered in a drive-by shooting in March 2018. Her killers and those behind the plot to assassinate her have still not been brought to justice, nearly two years later.
Marielle dedicated her life to speaking out for LGBTI, black and women's rights in Brazil. She became a councillor for Rio city in 2016 and among many initiatives, she used her position to work with the Rio de Janeiro Lesbian Front, presenting a bill to create a day of lesbian visibility in the city.
She also refused to stay silent about police killings and continued to speak out against injustice until the day of her death.
Last month, Adriano da Nóbrega, a former policeman suspected of involvement in the murder of Marielle Franco and her driver, was killed by police officers. He was shot dead after he fired on police officers trying to arrest him. Nóbrega is thought to have led a paramilitary group suspected of ordering the murder of Marielle Franco.
The police investigation into Marielle's death has been shrouded in secrecy. It was reported that the bullets that killed Marielle were from a batch bought by the federal police. This has raised serious concerns over who ordered Marielle's murder and how impartial the investigation has been.